When it comes to promoting your business, one effective strategy is to turn your company vehicle into a mobile billboard. Vinyl Wrap Toronto recently had the pleasure of working with Vieira Tile Style, a reputable tiling company in Toronto. Our task was to transform their GMC Sierra truck into a promotional powerhouse with striking truck decals. In this blog post, we'll take you through the successful completion of this project and highlight the many benefits of truck decals for business owners in Toronto.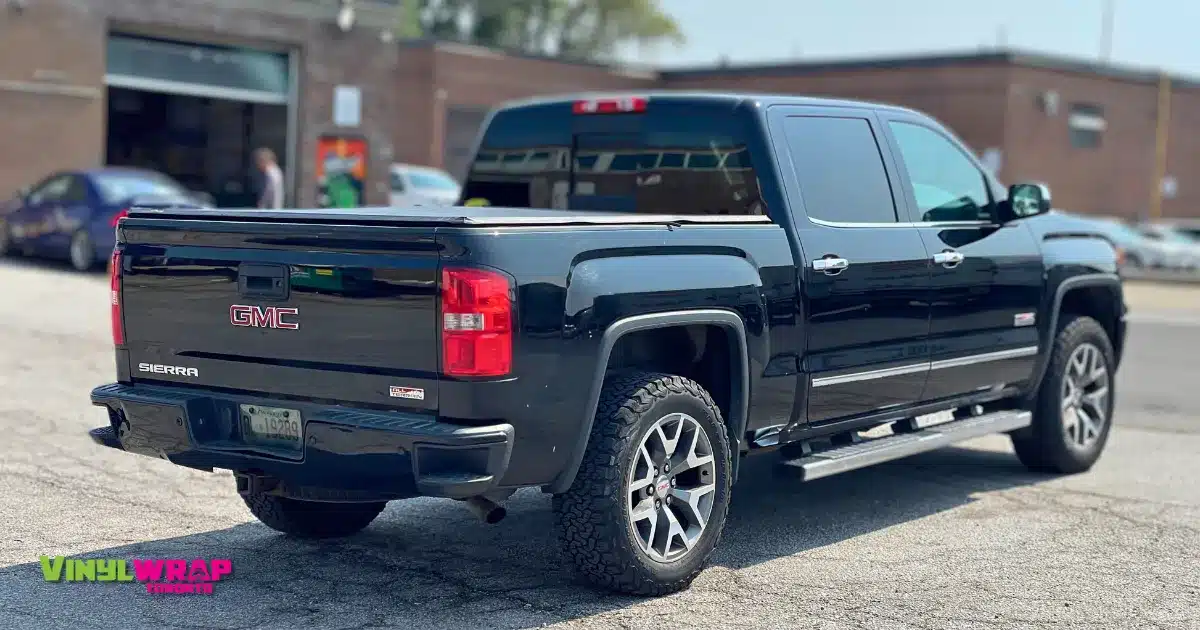 Custom Truck Decals for a GMC Sierra
Vieira Tile Style had a specific vision for their GMC Sierra. They wanted to create a mobile advertisement that would grab attention wherever the truck went. Our team at Vinyl Wrap Toronto, well-versed in the art of vehicle customization, took on the challenge with enthusiasm.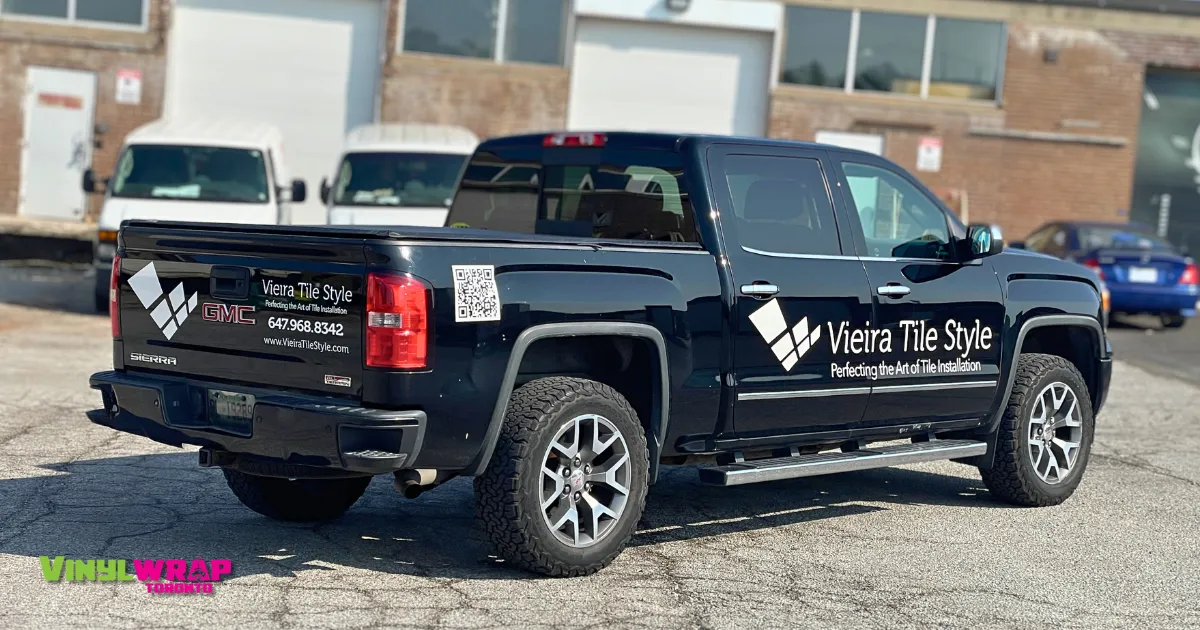 Impeccable Design and Attention to Detail
Our first step was to design eye-catching graphics that would effectively represent Vieira Tile Style's brand. We worked closely with the client to ensure their vision was translated onto the GMC Sierra's surface. The final design included vibrant colours, the company's logo, and a strategically placed QR code leading to their website. The combination of these elements created a stunning visual impact that couldn't be ignored.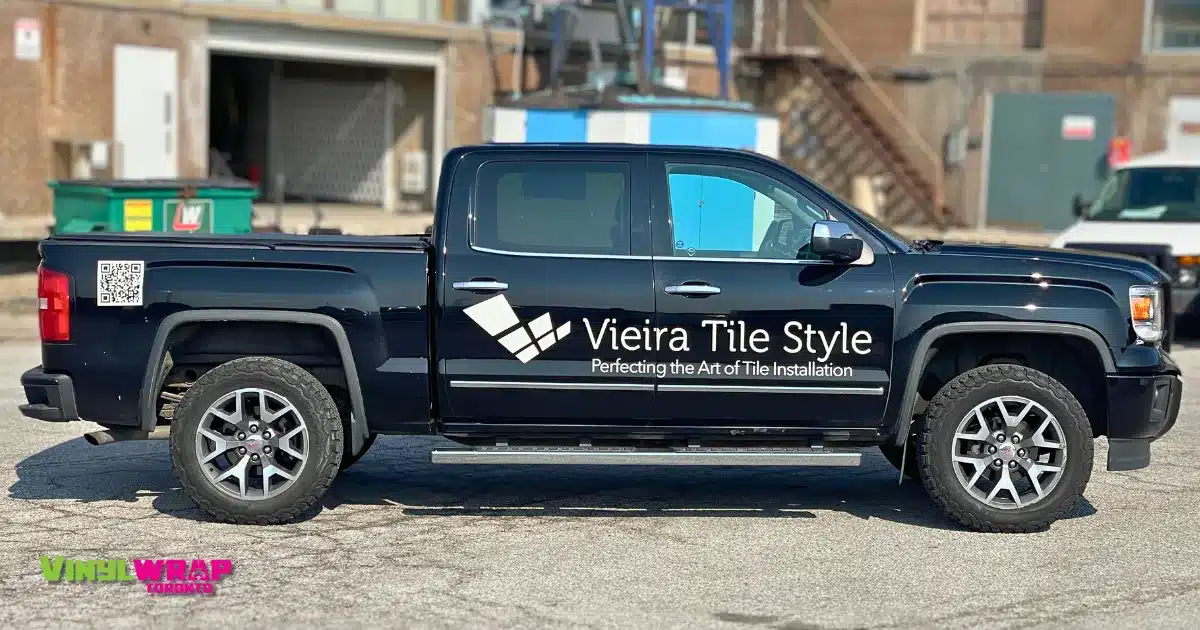 Expert Installation
After the design phase, our experienced team installed the truck decals on both sides and the back of the GMC Sierra. Precision is crucial in this process to ensure the final product is free of bubbles, wrinkles, or imperfections. Our installation experts paid exceptional attention to every detail, ensuring a seamless finish that would leave a lasting impression.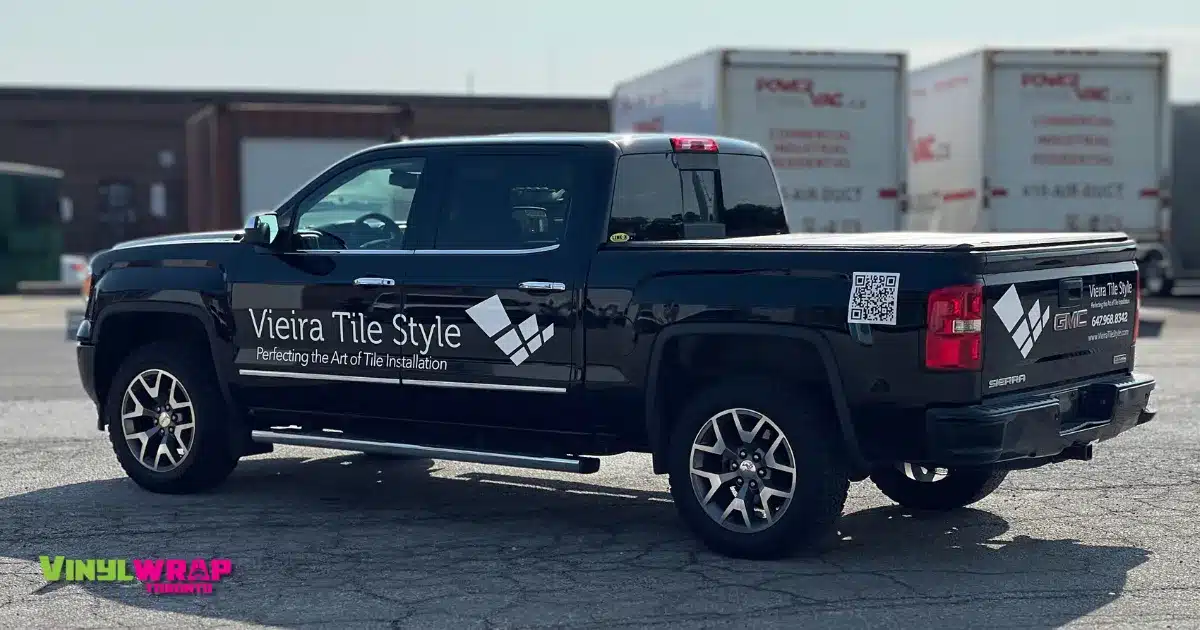 Increased Brand Visibility and Recognition
One of the primary reasons business owners in Toronto should consider truck decals is the increased visibility it offers. Vieira Tile Style's GMC Sierra now serves as a moving billboard, catching the eyes of potential customers wherever it goes. This kind of brand exposure is invaluable for a local business looking to expand its reach.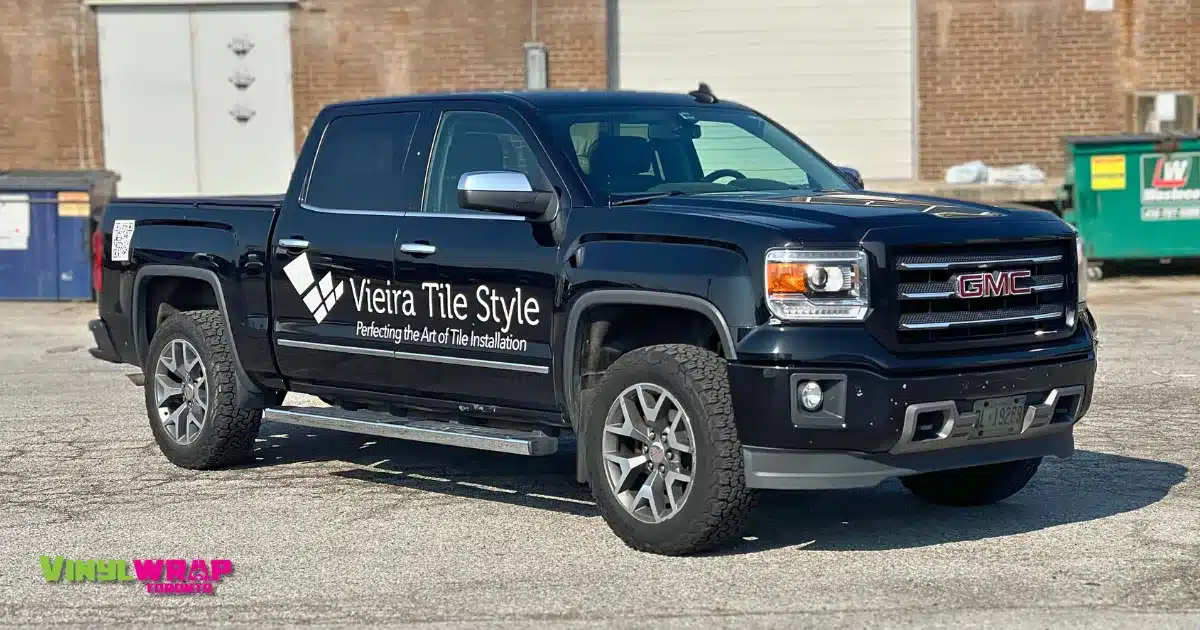 Cost-Effective Advertising
Compared to traditional advertising methods, truck decals offer excellent value for money. Once installed, they require minimal maintenance, ensuring that your advertisement stays on the road for years to come. With an initial investment in high-quality truck decals, business owners can enjoy long-term advertising benefits.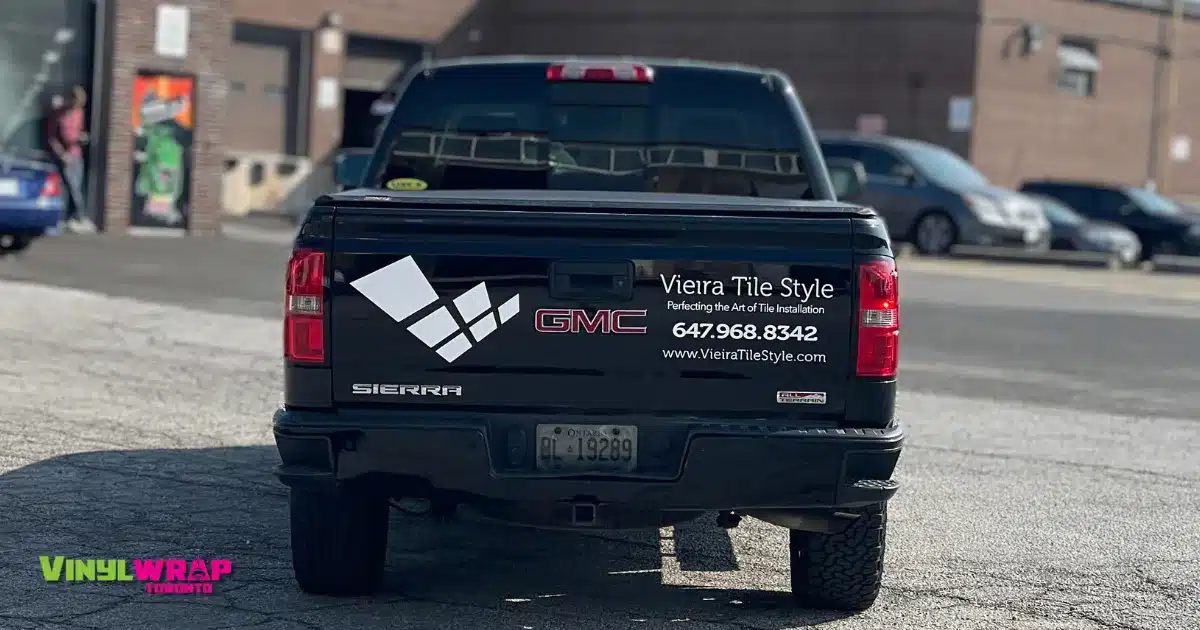 Measurable Impact
Thanks to the inclusion of a QR code leading to Vieira Tile Style's website, the impact of this mobile advertising campaign can be measured. Business owners can track the number of website visits generated by the truck decals, helping them assess the effectiveness of their investment.
Conclusion: Unlocking the Potential of GMC Sierra Truck Decals
In partnership with Vieira Tile Style, Vinyl Wrap Toronto successfully transformed a GMC Sierra into a powerful marketing tool. The striking truck decals not only capture attention but also offer numerous benefits for business owners in Toronto. Enhanced brand visibility, cost-effective advertising, and the ability to measure the impact of your campaign make truck decals a valuable addition to any marketing strategy.
If you're a business owner in Toronto looking to promote your brand in a unique and impactful way, consider investing in custom truck decals like Vieira Tile Style did. Contact Vinyl Wrap Toronto today to discuss how we can turn your vehicle into a rolling advertisement that leaves a lasting impression.
Remember, the road to success starts with a single vehicle – your own!
Get an Estimate: