Are you looking to upgrade your boat's appearance? A boat wrap may be the perfect solution. Boat wraps are an excellent way to transform your boat's exterior into something unique and personalized. In this post, we'll cover everything you need to know about boat wraps, including the types, materials, benefits, designing tips, FAQs, maintenance tips, and how Vinyl Wrap Toronto can help.
What is a Boat Wrap?
A boat wrap is a vinyl graphic film that is applied to the exterior of a boat. The vinyl film covers the boat's surface, providing a new look and protection from the elements. Boat wraps are typically made from high-quality vinyl material that is specifically designed for marine environments.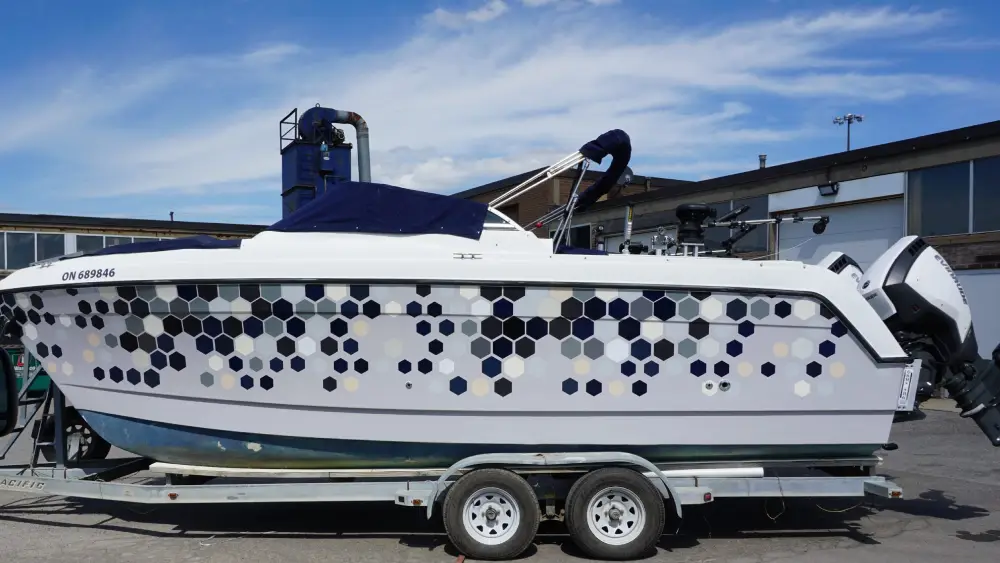 Types of Boat Wraps
There are three types of boat wraps: full, partial, and decals. Let's compare these three types in the table below:
| Type | Description | Pros | Cons |
| --- | --- | --- | --- |
| Full wrap | Covers the entire surface of the boat | Complete customization and protection | Costly installation and removal |
| Partial | Covers only certain sections of the boat | Less expensive than a full wrap | Limited design options |
| Decals | Pre-cut graphics that can be applied to the boat's surface | Easy to install and replace | Limited customization and protection |
Vinyl Materials Available for Boat Wraps
There are several vinyl materials available for boat wraps, including Avery Dennison, 3M, and Hexis. Each material has its own advantages and disadvantages. Here's a breakdown of each material:
Avery Dennison: Known for its durability and long-lasting performance.
3M: Offers superior adhesion, even in extreme weather conditions.
Hexis: Provides excellent conformability, allowing for complex designs and curves.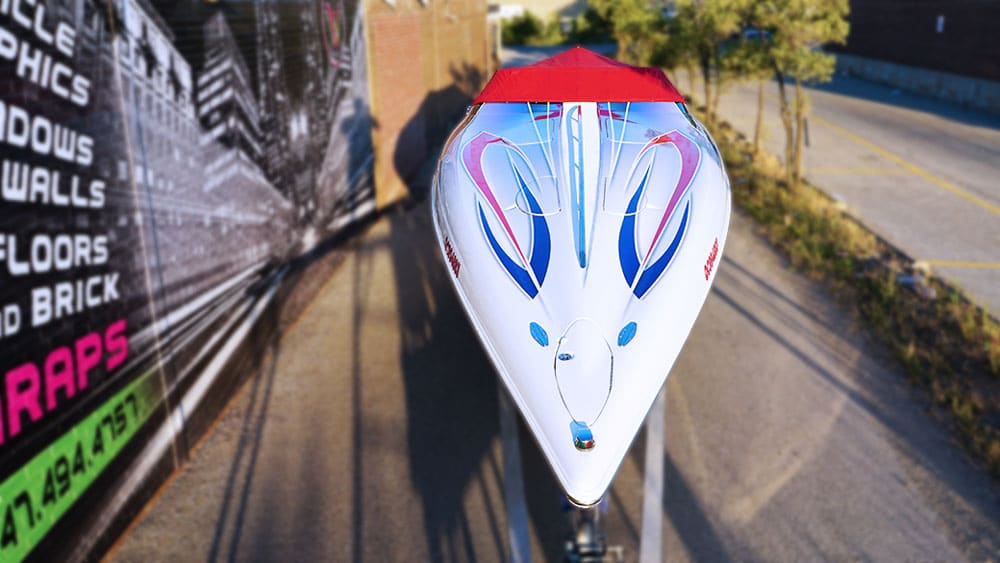 Benefits of Getting a Boat Wrap
Boat wraps offer a wide range of benefits, including:
Customization: You can create a unique design that reflects your personality or brand.
Protection: A boat wrap can protect your boat's surface from UV rays, scratches, and other types of damage.
Resale value: A well-maintained boat wrap can increase the resale value of your boat.
Advertising: Boat wraps can serve as a powerful advertising tool for your business or brand.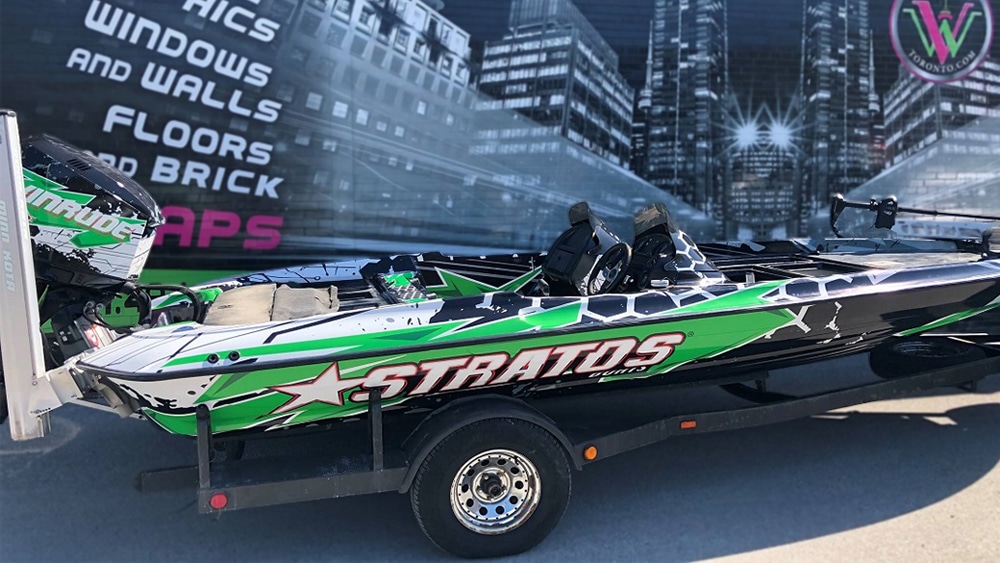 Tips for Designing a Boat Wrap
Designing a boat wrap can be a challenging task. Here are a few tips to help you get started:
Keep it simple: Avoid cluttered designs that may not be visible from a distance.
Choose contrasting colours: Select colours that will stand out and grab attention.
Think about the boat's shape: Consider the curves and angles of the boat when designing your wrap.
Use high-resolution images: High-quality images will ensure that your wrap looks sharp and clear.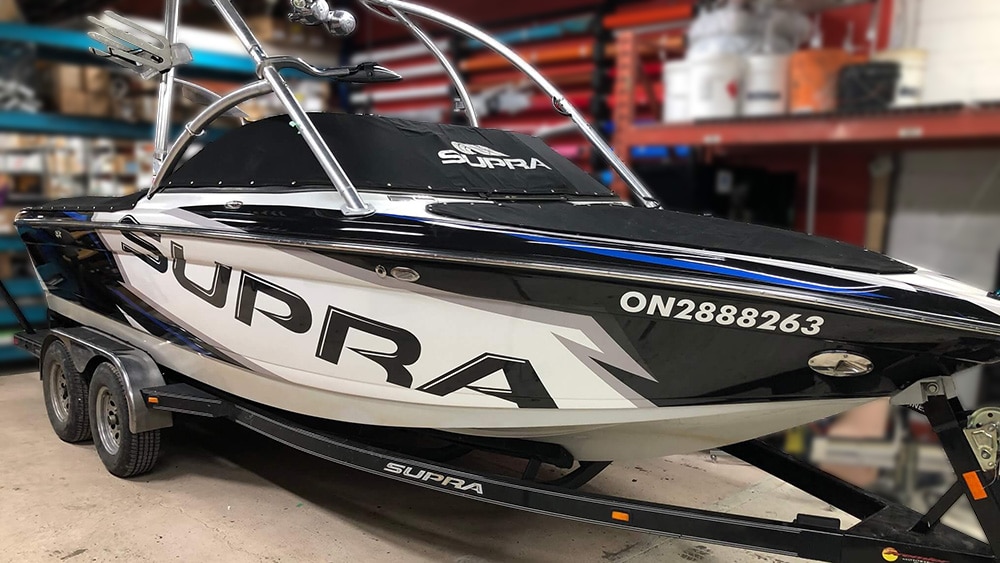 FAQs About Boat Wraps
Here are some common questions people have about boat wraps:
Q: How long does a boat wrap last?
A: Boat wraps typically last between 5-7 years, depending on the quality of the vinyl material and how well it's maintained.
Q: Can boat wraps be removed?
A: Yes, boat wraps can be removed, but it's important to use a professional installer to avoid damaging the boat's surface.
Q: Will a boat wrap damage my boat's paint job?
A: No, boat wraps won't damage your boat's paint job as long as the surface is clean and free of contaminants.
Maintenance Tips
Proper maintenance is essential for extending the life of your boat wrap. Here are a few tips to keep in mind:
Rinse the boat wrap with fresh water after each use to remove any saltwater or dirt buildup.
Use a mild soap and soft brush to gently clean the wrap, avoiding any harsh chemicals or abrasives.
Avoid using pressure washers or high-pressure water to clean the wrap, as this can cause damage.
Store the boat in a covered area when not in use to protect the wrap from prolonged exposure to sunlight.
How Vinyl Wrap Toronto Can Help
At Vinyl Wrap Toronto, we specialize in designing and installing high-quality boat wraps. Our team of experts can help you create a custom design that reflects your personal style or brand. We use only the best materials and techniques to ensure a long-lasting and durable wrap that protects your boat's surface. Contact us today to learn more about our boat wrap services and how we can help transform your boat's appearance.
In conclusion, a boat wrap can transform the look of your boat, protect it from damage, and increase its resale value. With different types, of vinyl materials, designing tips, maintenance tips, and professional installers like Vinyl Wrap Toronto, you can get a boat wrap that reflects your style and protects your investment for years to come.
Get in Touch