Chevrolet Silverado Z71 Truck Decals by VWT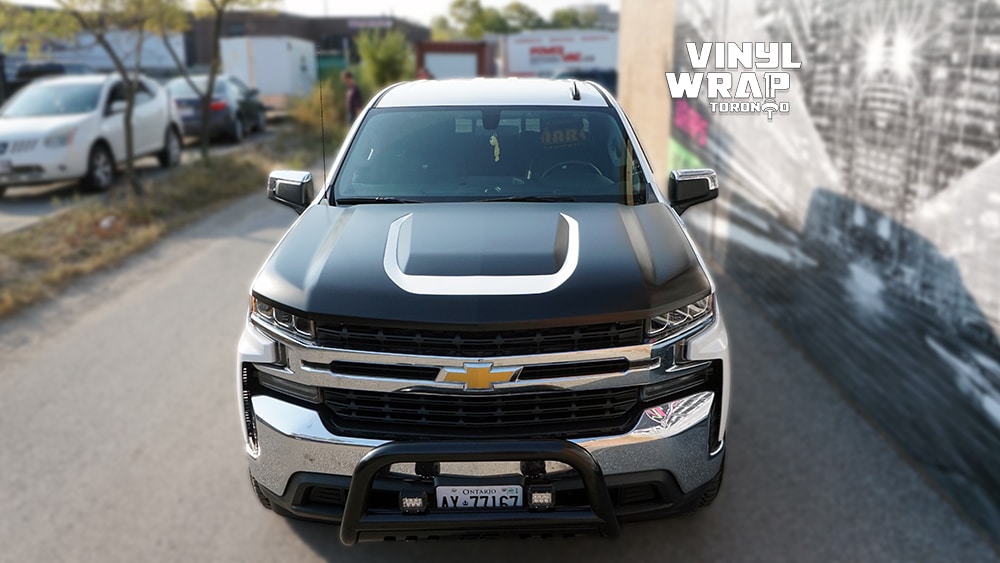 Chevrolet Silverado Z71 Truck Decals by Vinyl Wrap Toronto
Vehicle manufacturers produce trucks in a design that is acceptable to most of the audience. This just leads to everyone with a similar-looking vehicle. Now, for most people that doesn't matter, but for some people who are attached to their vehicles and want to give it a personal touch, they have to go out of their way and make it happen on their own.
One very effective way to personalize a vehicle is to get truck decals. Why? The way our recent client changed the look of his Chevrolet Silverado Z71 will make you realize how much of a difference decals can make. The client like most of our customers wanted to make his Chevrolet Silverado unique by giving it his own personal touch. He contacted the experts at Vinyl Wrap Toronto and got the ball rolling to turn his plain truck into a beautiful piece of art.
The client wanted to add Satin Black Decals to enhance the look of his Chevrolet Silverado Z71. We appreciate a client who knows what they are looking for and this client wanted to add decals on the hood, tailgate & sides of his Chevrolet Silverado Z71. 
Our designers took the input and created a digital mockup in no time. For the hood, the client wanted a white cut-out on top of the black background. It required accurate measurement and precise cutting of the vinyl. Once the design part was complete, it was time for our experienced installers to turn the digital mockup into reality. Here at Vinyl Wrap Toronto, we only use quality material offered by Avery Dennison & 3M. For this particular job, we used Avery Dennison's SW900 Satin Black for the most part.
Our installers, as always did the job with complete attention to detail and care for the vehicle. The truck looked gorgeous after the job was done. The Black on the hood and tailgate certainly makes an elegant statement. It would be hard for our client to not turn heads wherever he drives his Chevrolet Z71. We've attached some pictures on this page for you to see the difference decals can make.
If you've been thinking about getting decals on your vehicle, here are some of the reasons why you should go for it:
Truck Decals are relatively cost-effective, considering their lifespan and low maintenance.

Truck Decals have been proven to be an effective way to promote your business.

You get full freedom to get any design you want in any colour, shape, size, and finish.

Decals are easy to install and remove (by professionals)
If you've got a vehicle that you want to make one of a kind, Vinyl Wrap Toronto is here to make it happen. Feel free to give us a call at 416-746-1381 or visit our garage located at 24 Ronson Dr, Unit 1, Etobicoke, ON, M9W1B4 to see us in action, ask us questions and get a quote.
For more pictures of truck decals, please visit our blog page here. Check out more truck decals here.