Range Rover Wrap – Custom Wraps in GTA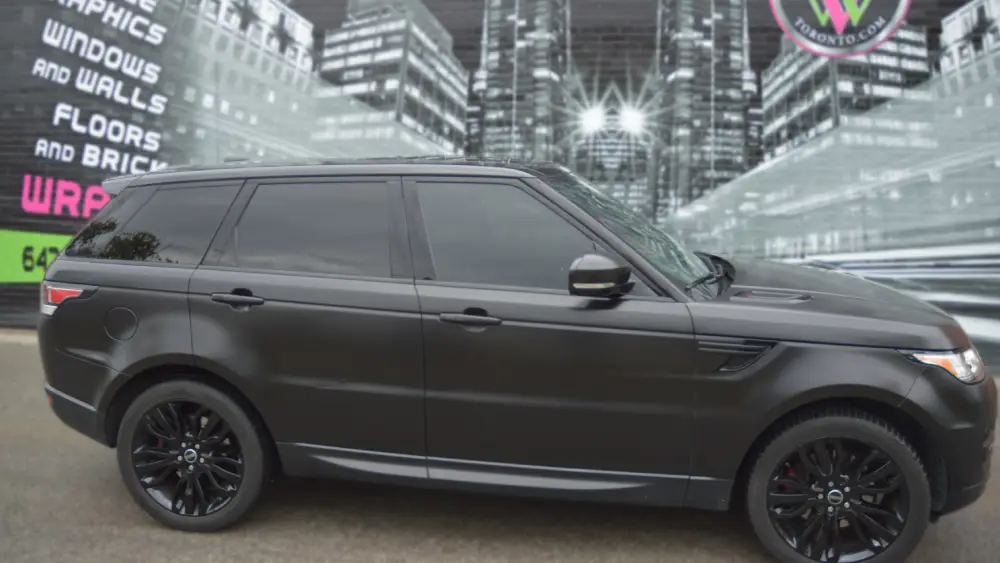 Range Rover Full Car Wrap
This wrap was done using Satin Black Vinyl Wrap and we used Avery Dennison Supreme Wrapping Film This was a full car wrap.
We printed and applied the vinyl in-house. Below are photos to show the process of how we apply the vinyl to the car. We care about your wrap and so we make sure to cover even the areas where you cannot see. Here at Vinyl Wrap Toronto, we like to show off our capable crew applying the wrap perfectly to your vehicle. We usually use 3M and Avery Dennison which are considered to be the best on the market right now.
For this Range Rover, we used Avery Dennison Supreme Wrapping Film to complete the look the client was after. This satin black vinyl was carefully placed by our installers, who in our opinion, did a great job applying it.