Storefront Wrap Downtown Toronto – Pink Vinyl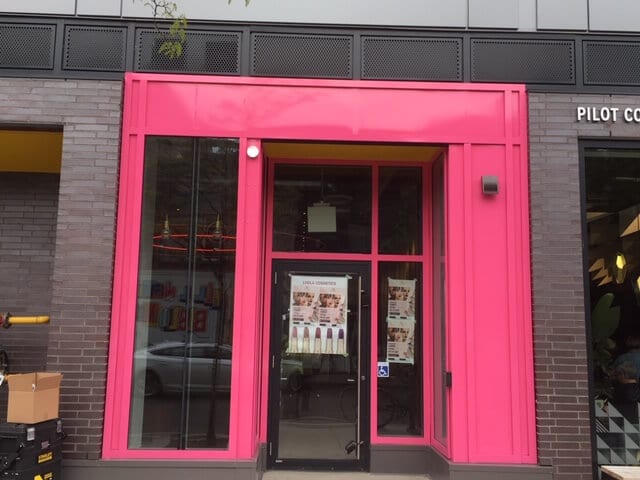 Storefront Wrap
This is how it looks when our installer was done with the installation of the Vinyl. We used 3M Vinyl Wrap to ensure that the vinyl looks good and will be durable.
Check out below how the Store looked after we completed the wrapping:
If ever you need a sign, storefront signage, wall wrap, brick wrap, or even a window graphic, we can do it for you! Wrapping is our area of expertise. We are here to offer guaranteed satisfaction from design to implementation of your storefront wrap!