Vinyl Wrap Toronto offers amazing prices when it comes to truck wraps in Toronto. With over 10 years of experience, our installers are experts when it comes to wrapping your vehicle with a clean finish and without damaging or scratching it.
We also provide services such as fully custom apparel 
  and printing for your business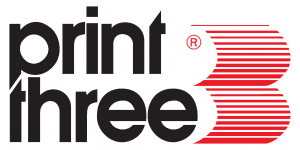 Call us on 4168223232 to learn more about what we are offering.
How Affordable is a Vinyl Truck Wrap?
Likely you have one company vehicle or maybe a whole fleet? Possibly you want to wrap your personal vehicle to show off your style.
The question we encounter most of the time at VWT is how much does a truck wrap in Toronto cost? We believe anyone who specializes in vinyl car wraps will tell you the same thing we are disclosing here—"it depends".
Vehicle graphic is what attracts a customer's attention on the road, which is the first step you want to focus on.
Having a well-designed truck will help you improve your sales as customers will be curious about the product you offer. The potential clients will want to know what you are selling or offering when they see the advertising on the road.
Let's talk about the cost of a Vehicle Wrap
So, how much do vinyl car wraps cost?  We think we've covered the areas considered in pricing vehicle wraps but more importantly, the quote we give you is all-inclusive.
Do we believe the real question should be what is the most affordable form of advertising in media today? Let's say you spend a total of $4,500 on a truck vinyl wrap and it lasts for five years—it will cost you approximately $75 per month. Can your local radio, newspaper or television station offer the same?
Take charge of your advertising and turn your vehicles into 24/7 moving billboards.
Your guys just need to drive and do their normal routine and they will still provide advertising for you
We use the best material on the market!
Here at Vinyl Wrap Toronto only use Quality vinyl film from manufacturers like 3M and Avery Dennison. The superior vinyl film is also considered when we cost vinyl car wraps. We have years of experience with Vinyl products and are they 100 percent removable, speak to our installation crew about details.  The quality of the vinyl is expected to last up to five years.
The vinyl wrap products we use can be for both exterior and interior wraps!
We did a personal test on our employee's vehicle! We wrapped their vehicle, they went for an automatic car wash for a minimum of 3 days per week for 1 year.
Our test was successful as the vinyl is still is in perfect shape and they had no issue with it.
Our estimation is approximately 2-4 years if you are washing it automatically.
Some of our clients look for extra layers, which for example for Stone Lamina, we used 3 layers of vinyl to give it this 'wow' effect.
And of course, we make sure that we discuss your budget to be able to make adjustments and give you ideas about how your vehicle is going to stand out from the crowd.
Think of Vinyl Car Wrapping as an Art! We Do!
Vinyl Wrap Toronto is a premier Custom Wraps and Graphics company is located in Etobicoke, ON. For more information on truck wraps Toronto, vehicle wraps, fleet wraps, or our other graphic products please visit https://www.vinylwraptoronto.com or call us on 416-822-3232