Truck Stickers Vinyl – Gateway Decals – Vehicle Graphics Shop in Etobicoke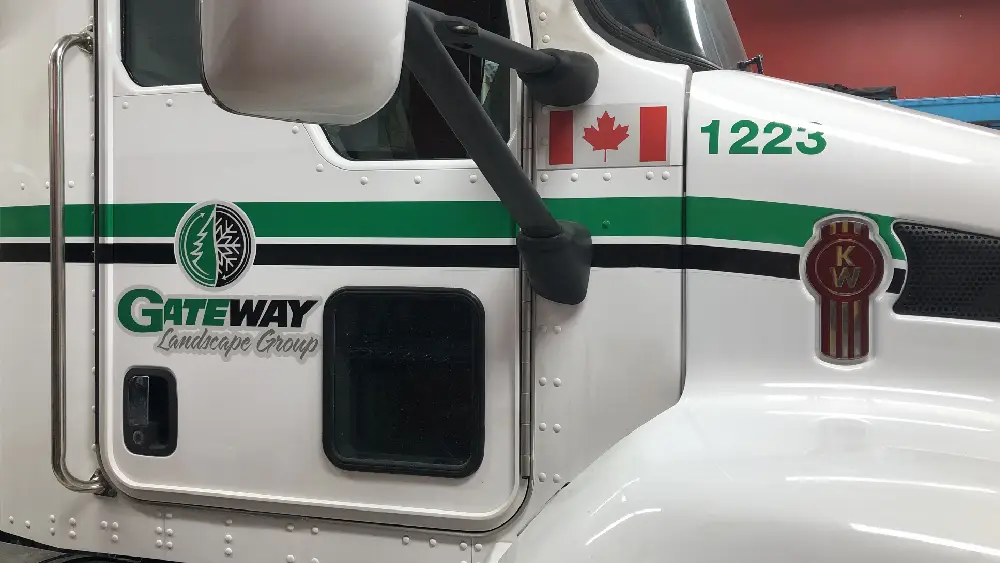 Truck Stickers Vinyl Wrap
A regular Vinyl Wrap Toronto client, Gateway,  brought us their brand new salt truck to add branding and company logo. We achieved this by adding onto the truck stickers. You can see that the truck was just like any other salt truck on the road. The client wanted to use the vehicle to advertise his services while on the road. The vehicle's decals will help to advertise the company as a mobile sign throughout the coming winter.
Our installation crew used the design team's proof to ensure we completed the job to the customer's satisfaction. You can see the proofs we used for this truck stickers wrap. We always get the client's approval before we start the installation to ensure the customer is satisfied with the final result. The vinyl we used at VWT is rated to last up to 7 years even in the harshest weather. We all know that a salt truck does not stay in the car park when the snow starts. So the vinyl needs to keep up with whatever the weather throws at the truck. If you have any questions about getting decals on your company or personal vehicle, give VWT a call at 416-746-1381.
Check our 3M and Avery Dennison page here for more colours and finishes.