Great Audi Q5 Custom Car Decals in Toronto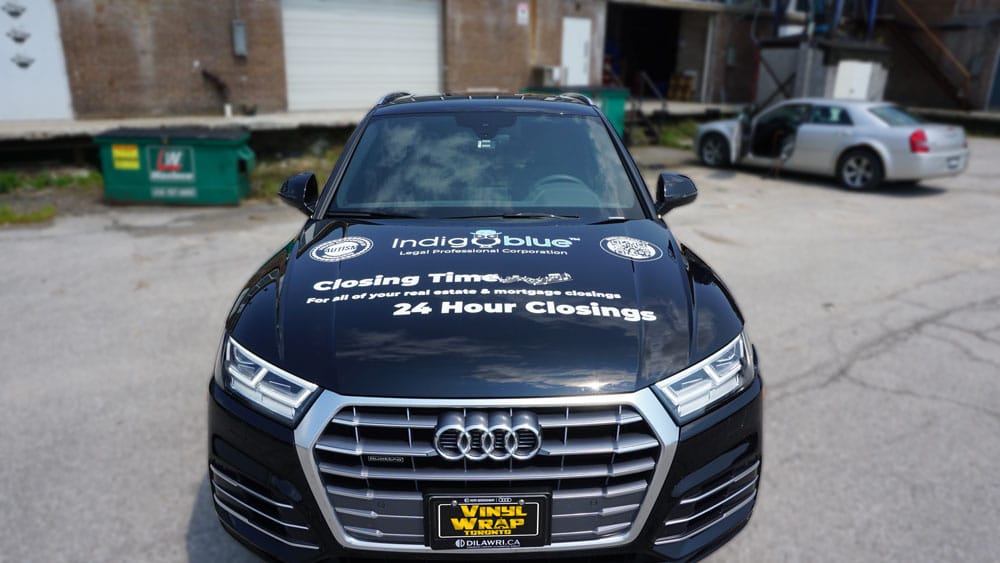 Audi Q5 Decals
Owning a business means thinking of contemporary ways to create an impression and stand out.
Indigoblue Legal Professional Corporation realized the potential of advertising via car wraps and decals and wanted to brand their Audi Q5. It is a provider of alternative investments, private mortgages, real estate, and estate planning. Most importantly, they have been socially responsible in giving back to our community since inception, with a key emphasis on raising funds for Autism Awareness.
They wanted minimal branding on their Audi Q5 but wanted it to stand out on the road. They wanted decals on their car hood with their brand logo, website QR Code, and their prime offers. Our design team understood their requirement and created a mockup. After the design was approved, it was printed using high-quality waterproof ink. The next step involves weeding to pry out the excess vinyl. Once the vinyl is weeded out, it's covered with high-quality transfer 3M masking tape. Finally, our installer applied the vinyl decals, and here is the final result.