Trailer – Decals – Dogg Shoppe
Food trailers are coming back to events near you. Most events are not complete without a food truck or in this instance a food trailer. The customer recently bought this trailer which was already fully wrapped. One issue, the branding was for the previous owner, which was printed all as one wrap. The customer contacted us to design an option that would cover the old logo and replace it with his branding. The decals that our team designed and printed matched the existing wrap. Only the most keen-eyed person would spot the new decals.
One last request from the client was to add his social media to the back of the trailer. This vinyl wrap was completed in a few hours and ready for its first event that weekend. Here is the final result.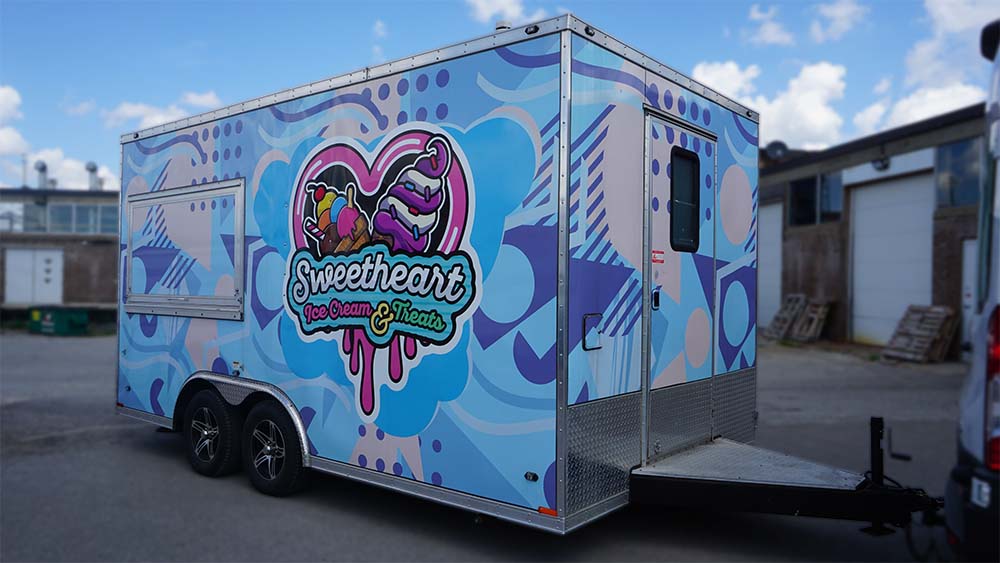 If you own a business and want a trailer wrap, car wrap, boat wrap, or even motorcycle wrap, Vinyl Wrap Toronto is your one-stop shop! We also specialize in custom apparel and other branding requirements. To know the car wrapping price, feel free to call us at 416-746-1381 or you can also fill out the form and our team will get back to you.
To check out other vehicle wraps, click here.
You can also visit us at 24 Ronson Dr, Unit 1, Etobicoke, ON, M9W1B4.
To stay updated, follow us on social.