Trailer Wrap – Nusens – Decals & Lettering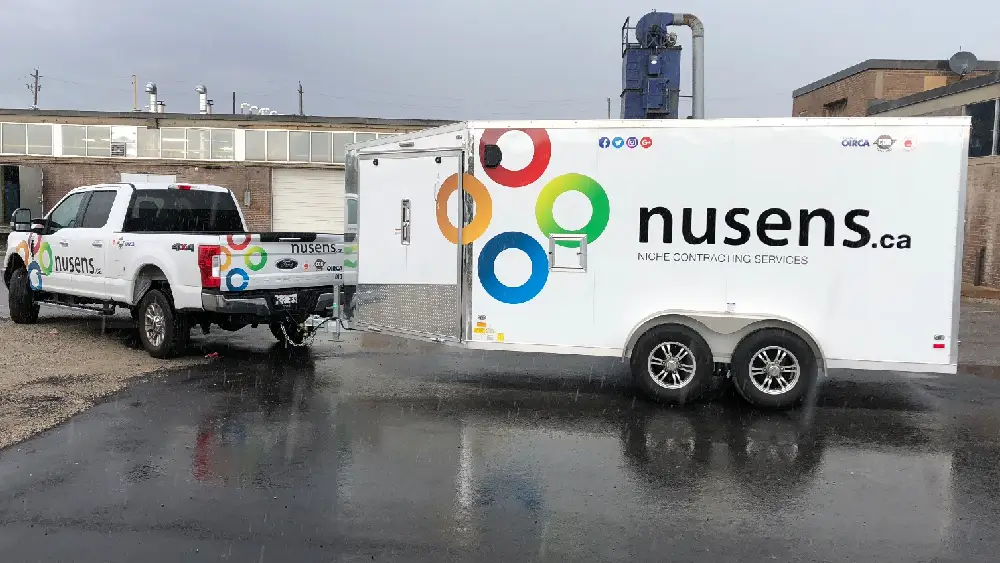 Trailer Wraps – Decals – Nusens
Nusens – A brand where problem-solving meets construction. Nusens is the leading niche contractor in Canada. They bring an electric team of dedicated construction field professionals who continuously aim to set new benchmarks in their industry. Nusens' services include construction, environmental spills, cleaning, and a lot more.
Nusens came to Vinyl Wrap Toronto to get their trailer wrapped. They wanted to elevate their branding game by advertising their website and logo decals on the trailer. Additionally, they wanted to get the social media platforms they are present on. Our experienced and creative designers understood the job and delivered the exact results. Here are some pictures for your reference.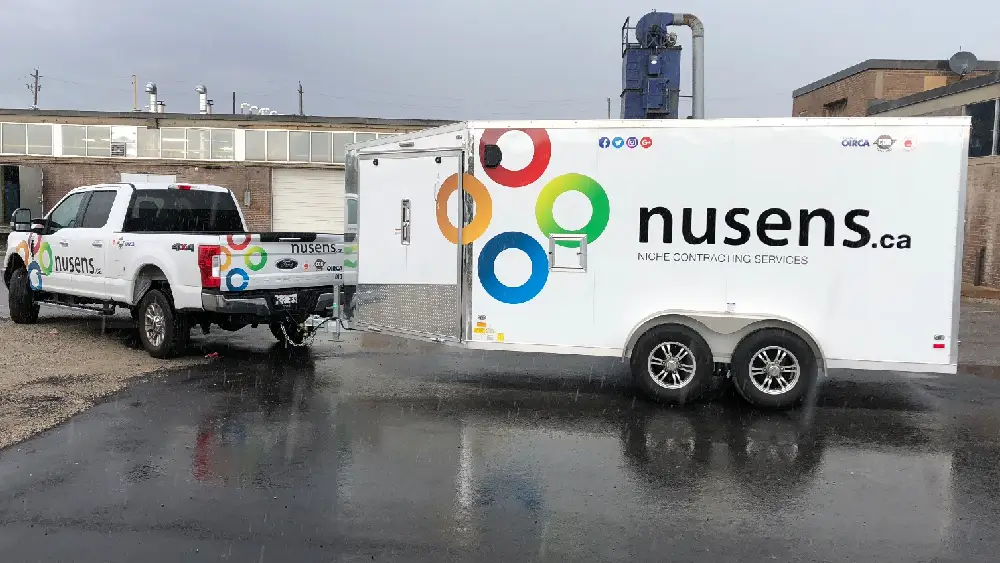 Trailer decals are one of the most powerful forces in the advertising world. They get noticed due to their size and effectively communicate a company's message at an affordable cost. They can be responsible for tens of thousands, or even hundreds of thousands of impressions every single day. If your trailers are advertised and are seen around on the streets, then the potential for brand exposure will be immense. Here are some advantages of trailer wraps:
Trailer wraps are affordable as compared to custom paintwork.
You can install and remove wraps easily.
Wraps protect your vehicle in a way that if you want to sell your fleet, you can remove the branded wraps to increase desirability for the buyer.
If you own a business and want a vehicle wrap, car wrap, boat wraps, or even motorcycle wrap, Vinyl Wrap Toronto is your one-stop shop! Not only that, but we also specialize in wall graphics and equipment wraps. To know the car wrapping price, feel free to call us at 416-746-1381 or fill out the form and our team will get back to you.
To check out other vehicle wraps, click here.
You can also visit us at 24 Ronson Dr, Unit 1, Etobicoke, ON, M9W1B4.
To stay updated, follow us on social.