Mercedes GLE 63 Full Wrap – Colour Change
As the leading vehicle wrap shop in Toronto, Vinyl Wrap Toronto takes immense pride in delivering exceptional results to our valued clients. Recently, we had the fantastic opportunity to work on a remarkable project for none other than Owen Tippett, the talented Canadian professional ice hockey forward for the Philadelphia Flyers of the National Hockey League. Owen approached us with an exciting vision to completely transform his glossy black Mercedes GLE 63 into a striking 3M Satin Pearl White masterpiece. We gladly took on the challenge and set out on a journey to make his dream car a reality.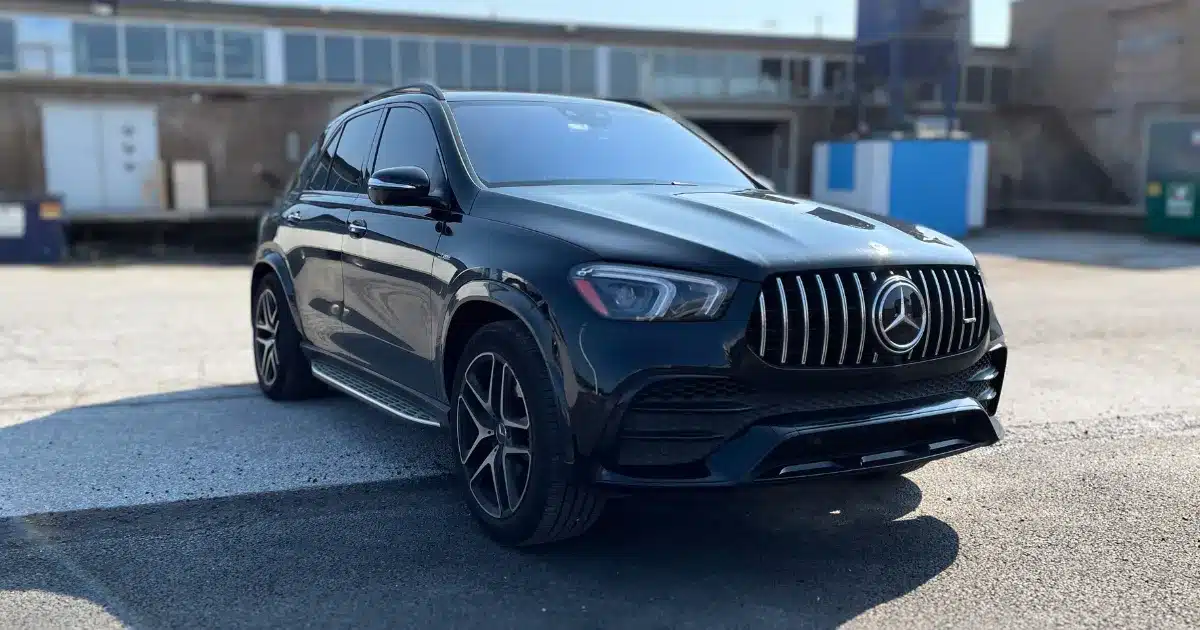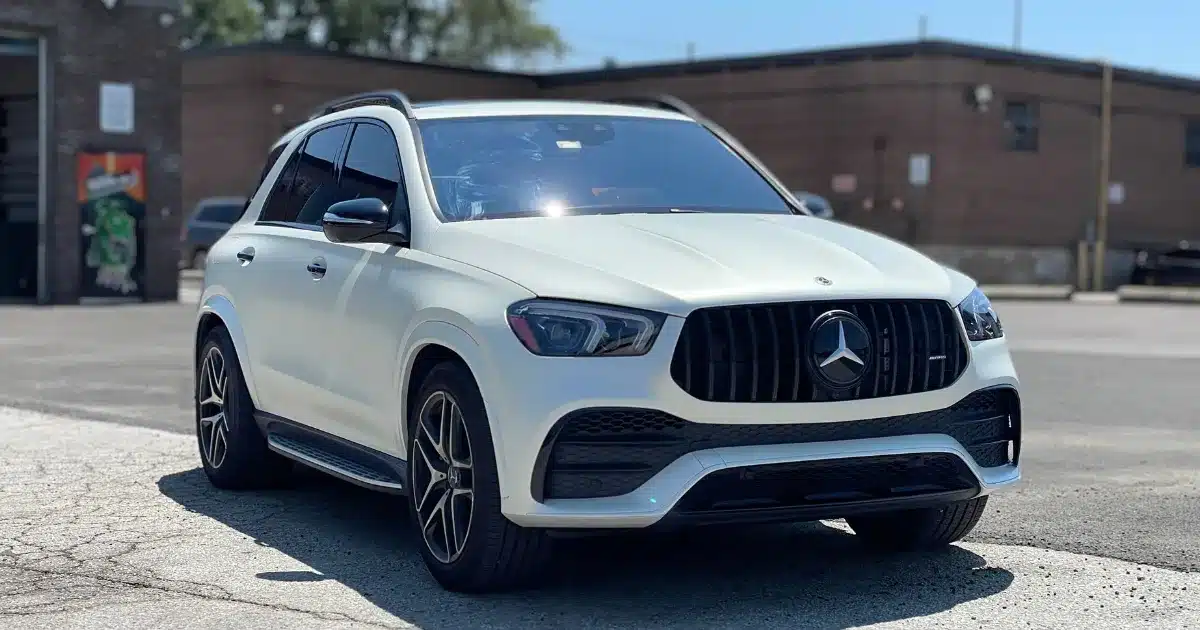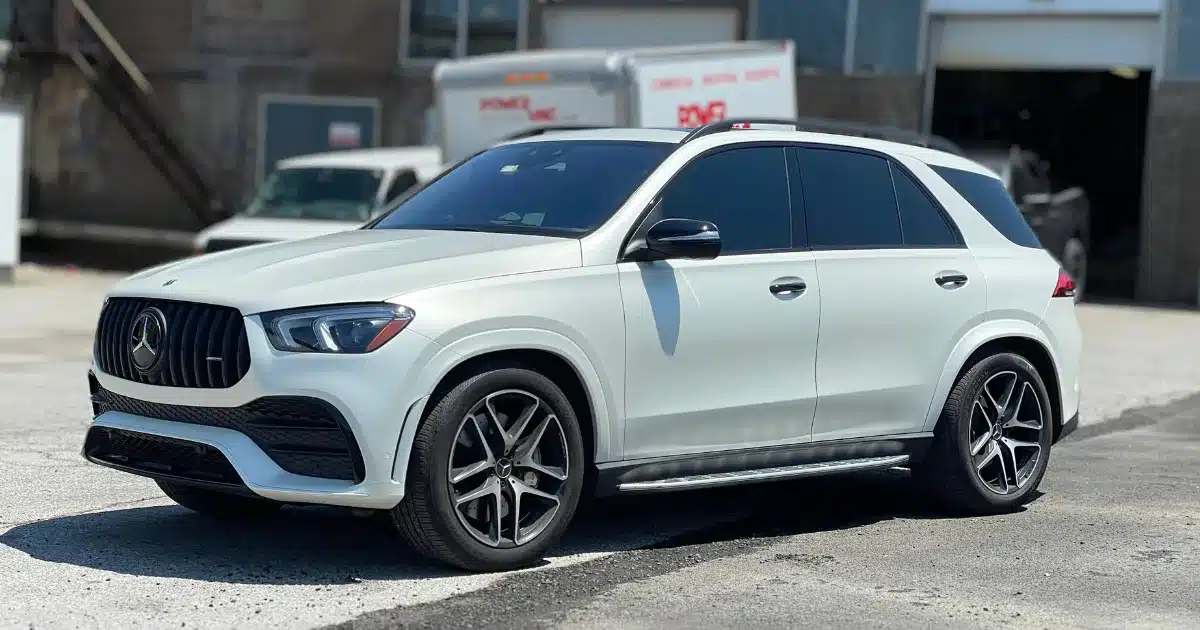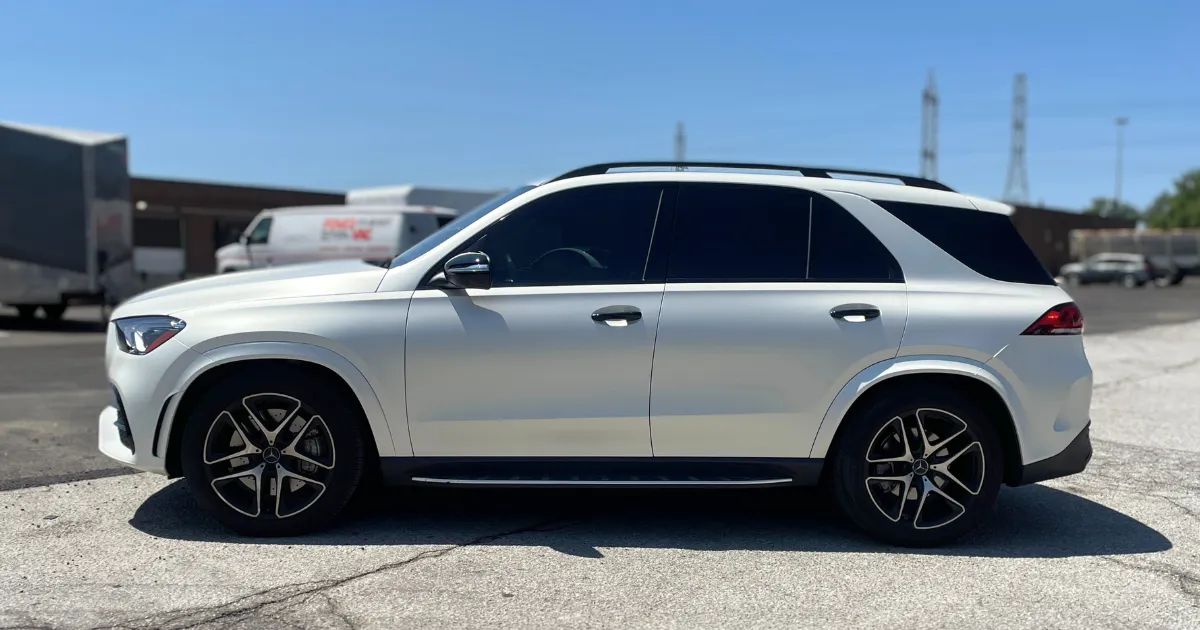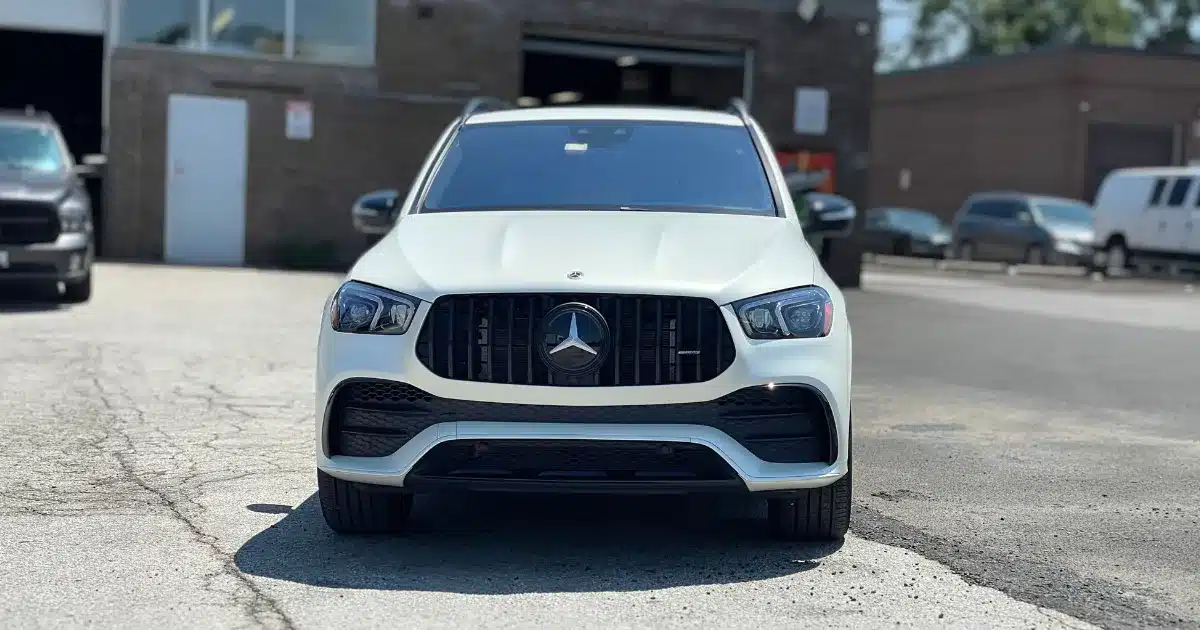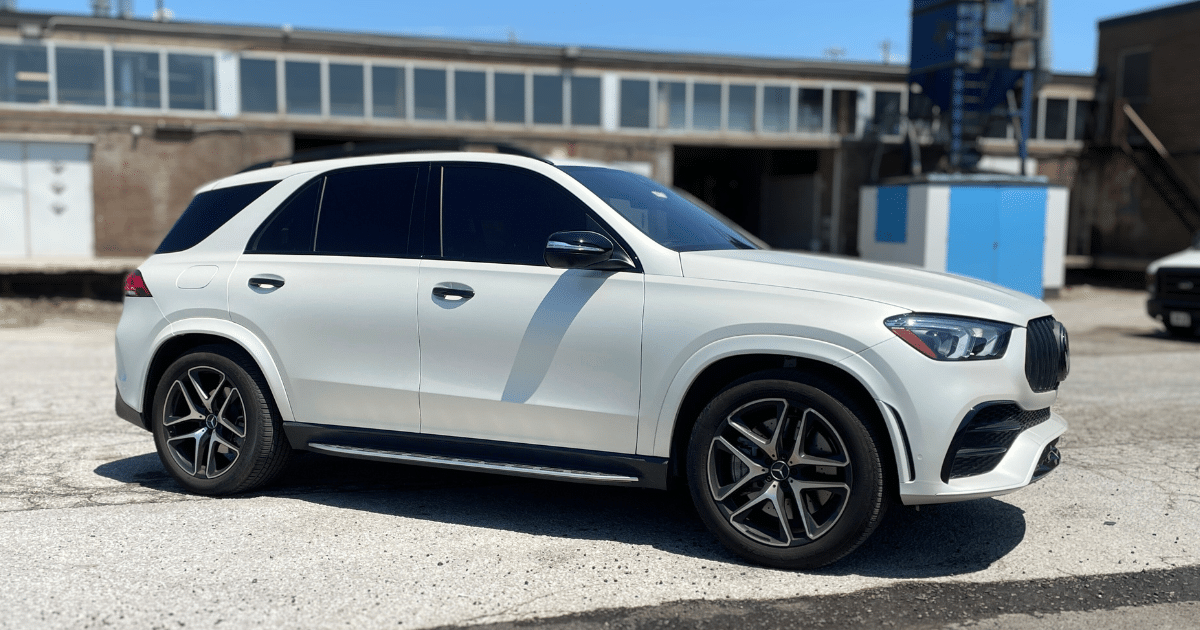 Why a Full Wrap?
When Owen visited our shop, he expressed his desire for a unique and personalized wrap for his beloved Mercedes GLE 63. He wanted a full colour change to make his car stand out from the crowd and reflect his style and personality. A full vinyl wrap offers the perfect solution for those seeking a drastic transformation while preserving the original paint underneath. With a vast array of colour options, vinyl wraps provide a protective layer that enhances the car's appearance and allows for easy removal without damaging the original paint.
Colour Choice: 3M Satin Pearl White
After exploring various colour possibilities, Owen settled on the exquisite 3M Satin Pearl White. This colour choice exudes elegance and sophistication, giving his Mercedes a stunning pearl-like finish. The Satin Pearl White not only complements the car's sleek design but also elevates its overall aesthetic appeal.
Detail-Oriented Process
At Vinyl Wrap Toronto, we understand that the success of any vinyl wrapping project lies in the meticulous attention to detail. For Owen's Mercedes GLE 63, we knew that precision was paramount, especially when working on delicate components like the grill chrome and the iconic Mercedes badge at the front.
Our skilled technicians embarked on the task of expertly covering the grill chrome and the Mercedes badge with gloss black vinyl. This intricate process demanded unwavering focus, steady hands, and a deep understanding of the vehicle's structure. We take pride in the fact that every inch of the wrap was handled with the utmost care, resulting in a seamless and flawless final look.
Efficiency in Execution
As a professional vinyl wrap shop, we value our clients' time and aim to complete projects with the utmost efficiency. For Owen Tippett's Mercedes GLE 63, we set a realistic timeline to ensure that the job was completed promptly without compromising on quality. Thanks to the dedication and expertise of our team, we wrapped the entire car in just 5 days.
Customer Satisfaction: Owen Tippett's Reaction
Upon delivering the finished product to Owen, the excitement in his eyes was undeniable. He was amazed at how the Satin Pearl White wrap had completely transformed his car, turning heads wherever he goes. His genuine appreciation and glowing reviews are a testament to our commitment to delivering exceptional results and ensuring customer satisfaction.
Conclusion
At Vinyl Wrap Toronto, we take immense pride in transforming vehicles and making our clients' dreams come true. Working with Owen Tippett on his Mercedes GLE 63 was a memorable experience for us. The full vinyl wrap, featuring 3M's Satin Pearl White, highlighted our attention to detail and passion for perfection. As the preferred destination for personalized vinyl wraps in Toronto, we remain committed to providing the highest quality service to every customer, making their vision a reality, just like we did for Owen Tippett.
Remember, if you're considering a full wrap or a personalized colour change for your vehicle, Vinyl Wrap Toronto is here to exceed your expectations and make your car a true reflection of your style. Send us a quick inquiry to get started.
Get an Estimate: