Red Bull's Mini Fridge Wrap
Welcome to Vinyl Wrap Toronto's exciting world of creative vinyl transformations! In this blog, we're thrilled to share our recent project featuring the iconic Red Bull mini fridge. As a leading vinyl wrap shop in Toronto, we take immense pride in our craftsmanship and innovative approach. Today, we'll delve into how we turned a simple mini fridge into a show-stopping masterpiece using 3M's remarkable Bronze Brushed Vinyl. Get ready to be inspired by this exceptional transformation!
1 Unleashing the Creative Potential:
When Red Bull approached us with the idea of customizing their mini fridge, we knew it was a golden opportunity to showcase our expertise. Mini fridges are often underutilized surfaces, brimming with the potential for captivating designs. We relished the challenge to combine our vinyl expertise with Red Bull's brand essence to create a unique, eye-catching masterpiece.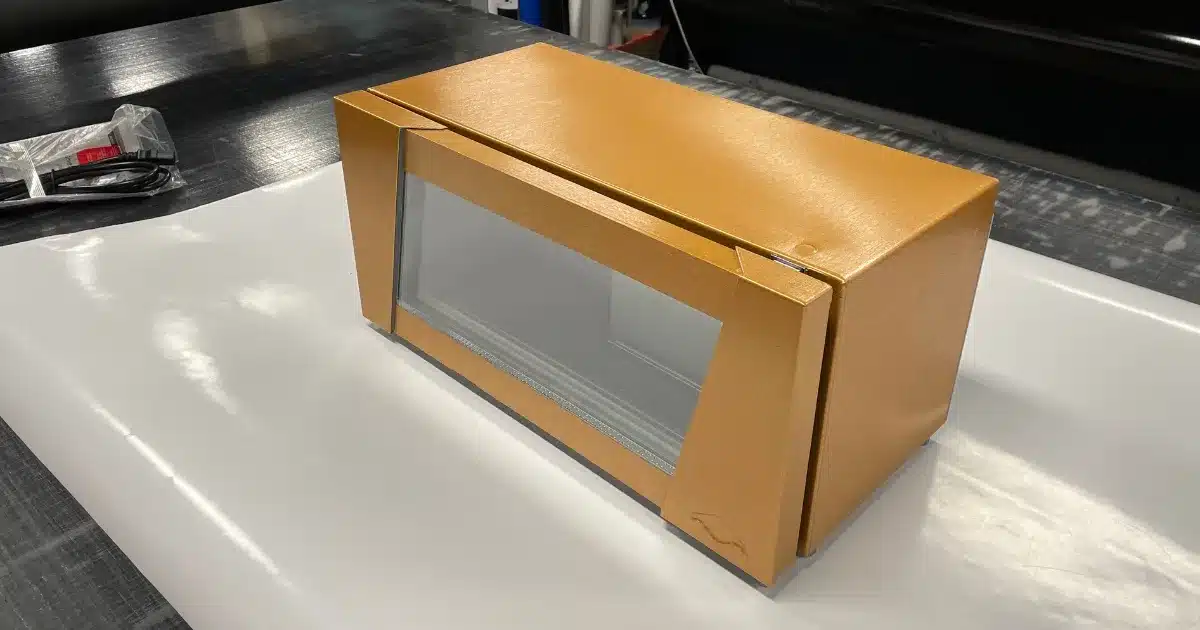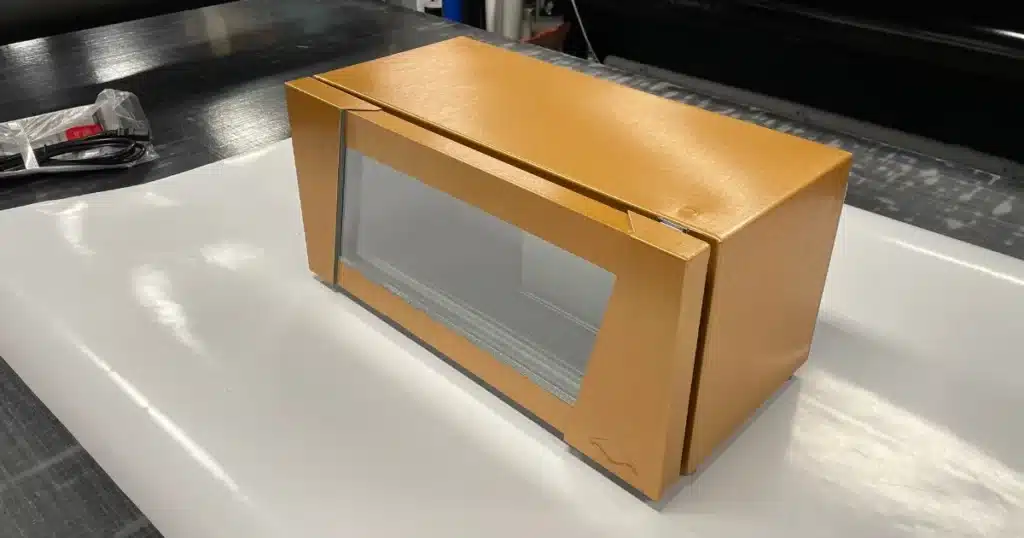 2 The Power of 3M's Bronze Brushed Vinyl:
At Vinyl Wrap Toronto, we only settle for the best materials, which is why we opted for 3M's Bronze Brushed Vinyl. This premium vinyl not only offers durability but also adds a touch of elegance with its stunning metallic finish. Its innovative air-release technology ensures seamless installation, allowing us to achieve a flawless and bubble-free application.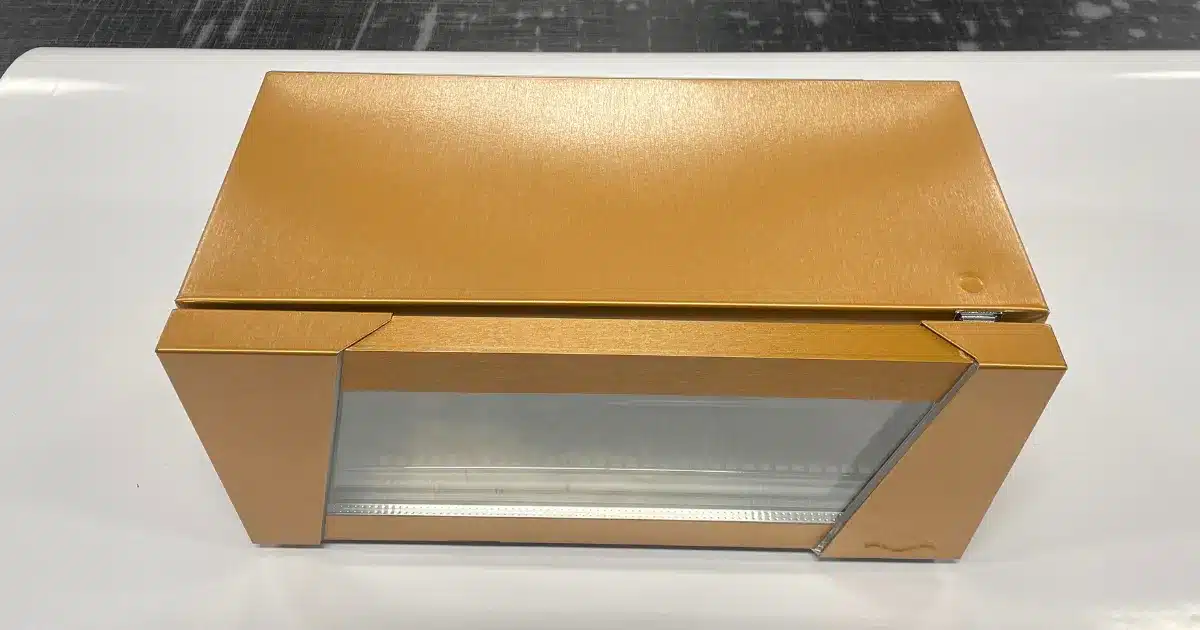 3 A Day of Skillful Execution:
One of the factors that set us apart as a vinyl wrap shop in Toronto is our commitment to timely execution without compromising quality. With meticulous planning and a skilled team, we managed to complete the entire vinyl wrap for Red Bull's mini fridge in just one day. We understand the significance of minimizing downtime for businesses, and we always aim to exceed expectations.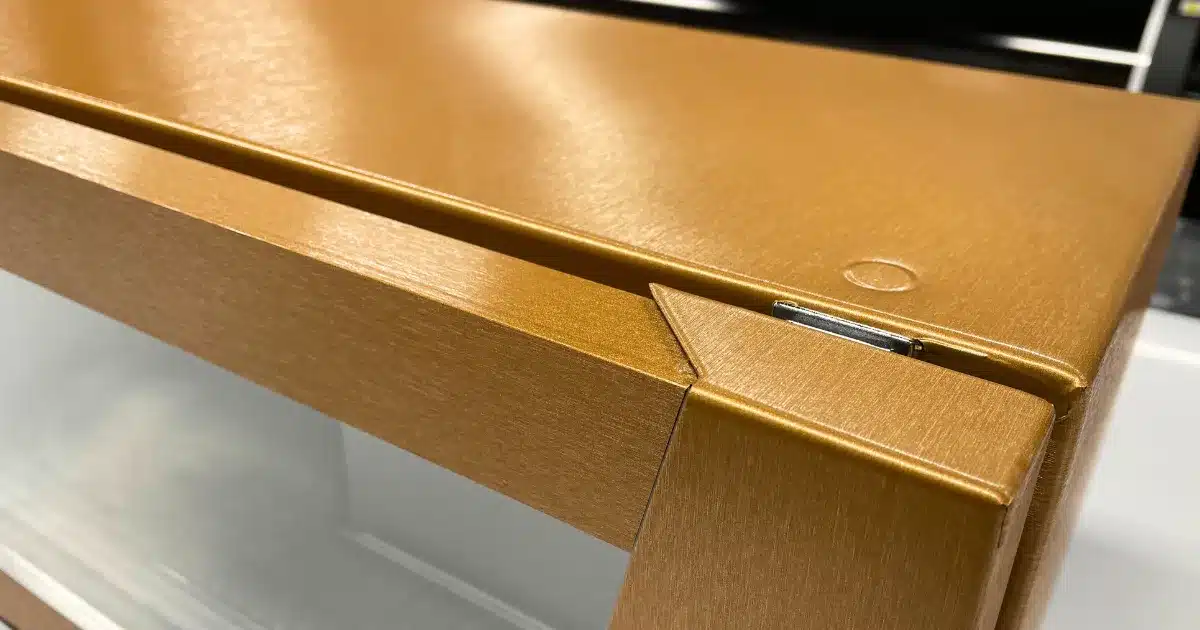 4 Uniting Brand Identity with Design:
In any vinyl wrap project, aligning the design with the brand identity is crucial. For Red Bull, known for its bold and adventurous image, we incorporated elements that resonated with their energetic spirit. The combination of the Bronze Brushed Vinyl and Red Bull's signature colours created a captivating visual effect that draws attention and leaves a lasting impression.
5 Protecting and Preserving:
Beyond the aesthetic appeal, vinyl wraps serve as a protective layer for the underlying surface. In this case, the mini fridge received an extra layer of safeguarding from scratches and minor damages. The vinyl wrap also adds UV resistance, ensuring the design remains vibrant and fade-free, even under prolonged exposure to sunlight.
Conclusion:
As the leading vinyl wrap shop in Toronto, our passion for creativity and dedication to perfection fuel every project we undertake. The Red Bull mini fridge transformation is just one example of how we turn ordinary objects into extraordinary works of art using high-quality materials like 3M's Bronze Brushed Vinyl. If you're looking to personalize your mini fridge or any other surface with a vinyl wrap that stands out from the crowd, Vinyl Wrap Toronto is here to bring your vision to life. Get in touch with us today, and let's embark on an exciting journey of creativity together!
Get in Touch: