Car Branding to Distinguish your Business
Visuals create an impactful first impression. At Vinyl Wrap Toronto, we help your business create not only that first impression but a great lasting impression as well. Your car is much more than a vehicle taking you to different locations, it is an awesome advertising technique. Moreover, car branding boosts name recognition 15x greater than any other advertising media. Full wraps, partial wraps, or decals on a car will create a buzz around your business and get people used to your presence. Whether you are a long-established business, or simply want to give a new look to your car, our creative team can help you with A-Z solutions.
Top Benefits of Car Branding
Reaching a Wider Audience: Car branding reaches an audience who is not exposed to radio, television, and newspaper. Passing through anyone will not go unnoticed, they will be diverted to colours, logo, design, or any other element. The graphics on your car will be visible 24/7 wherever the car goes.
Grabs Attention: Branded cars help your business stand out from the competitors and it is highly engaging that people naturally gravitate towards it. One car wrap can generate between 30,000 – 80,000 impressions daily.
Cost-Effective: Unlike other advertisements that have recurring advertising costs, car wraps cost less and stays for a longer duration. You can make an initial investment for getting your car branded for long-term results.
Protection: Car branding protect your car's body from scratches, dents, and extreme weather conditions. A full Wrap will keep your vehicles in better condition if you ever think of trading or selling them.
Flexible: If you wish to modify or change the wrap, the removal and replacement process is very easy and won't take a lot of time.
Types of Car Wraps
There are multiple types of vinyl wraps, but here we will discuss the most common ones.
Carbon Fiber Wraps
Made from carbon that is woven into one, carbon fiber wraps are durable strong and lightweight. Is a textured film and is available in multiple colours.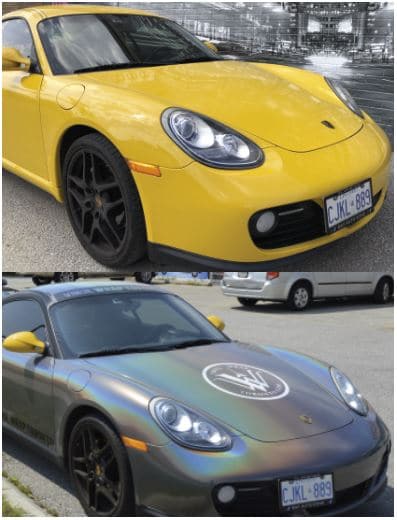 Matte Wraps
Matte wraps give your car a "flatter" look giving a bold finish. Light does not reflect on the car's surface, providing a classic look.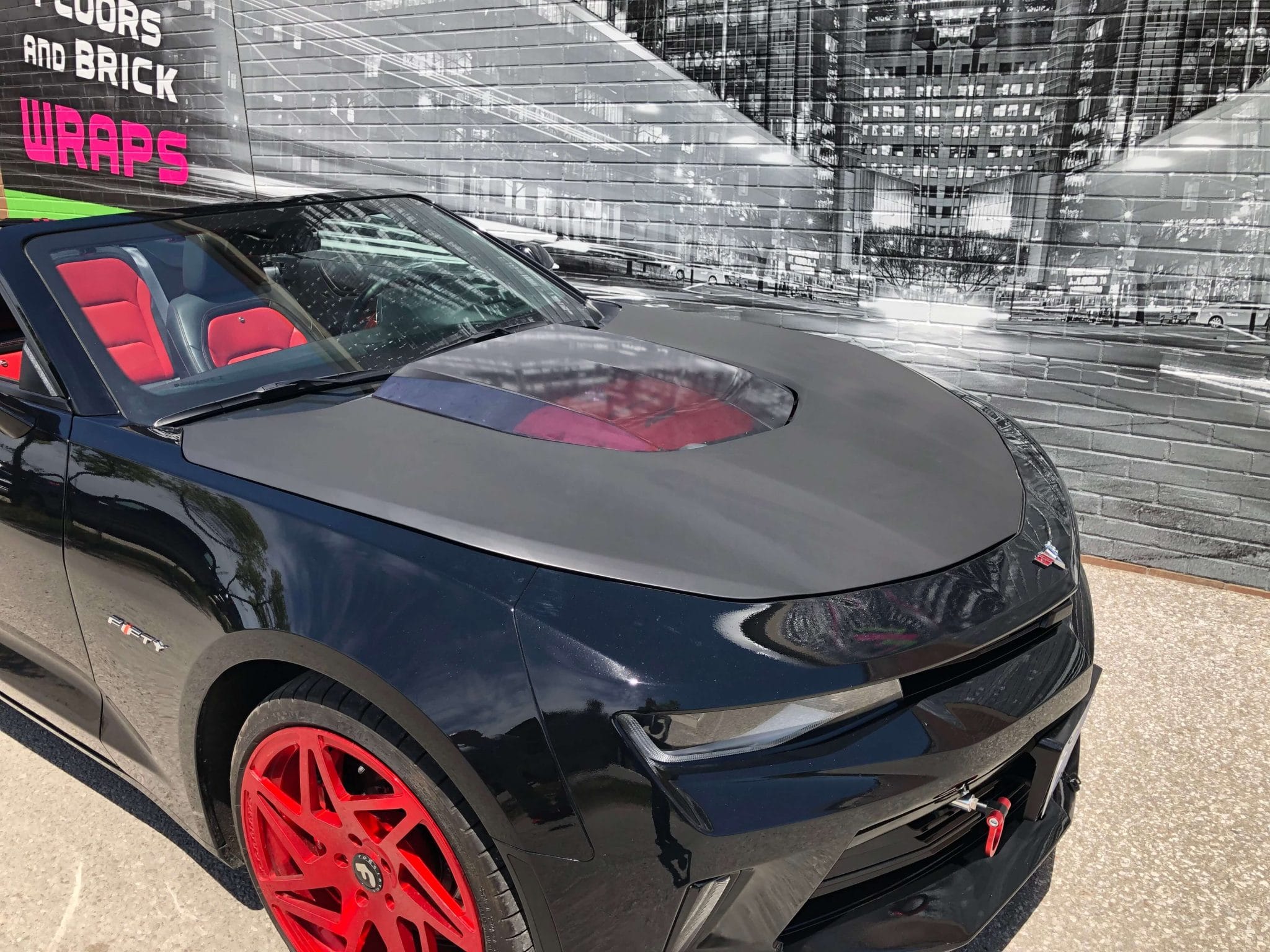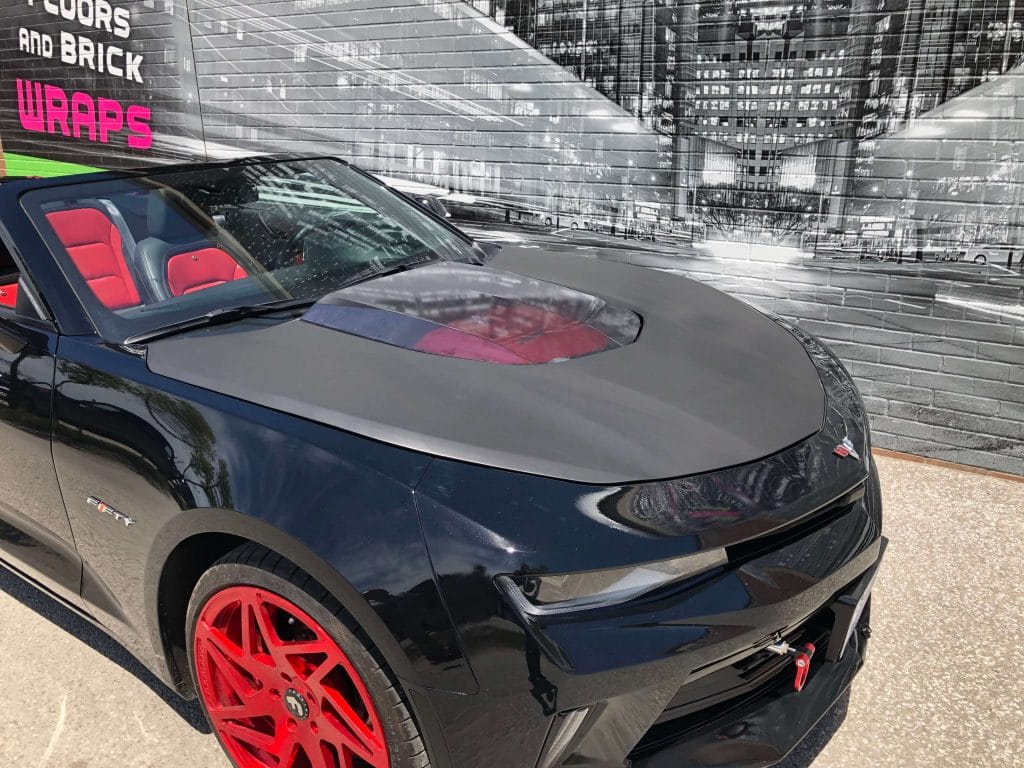 Satin Wraps​
A matte look with a subtle glossy/shiny look. It provides a professional and sleek look to your car. Therefore, if you want a combination of glossy & matte wrap then satin car wrap is ideal for you.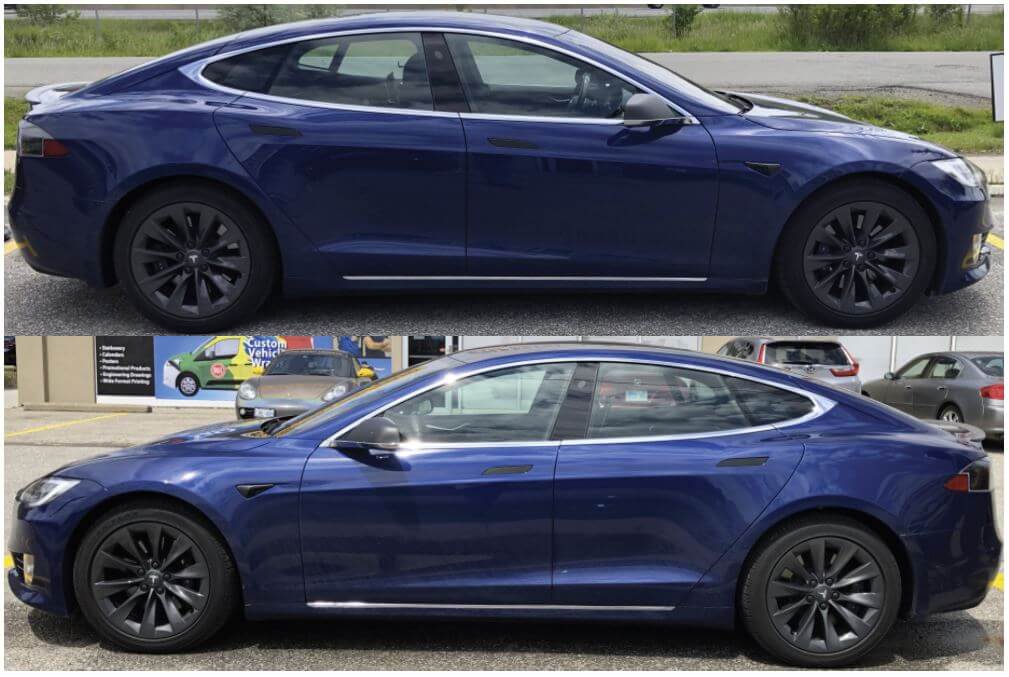 Glossy Wrap
This smooth finish wrap resembles the classic and original car paintwork. It is available in a versatile range of colours and changes the entire look of your car.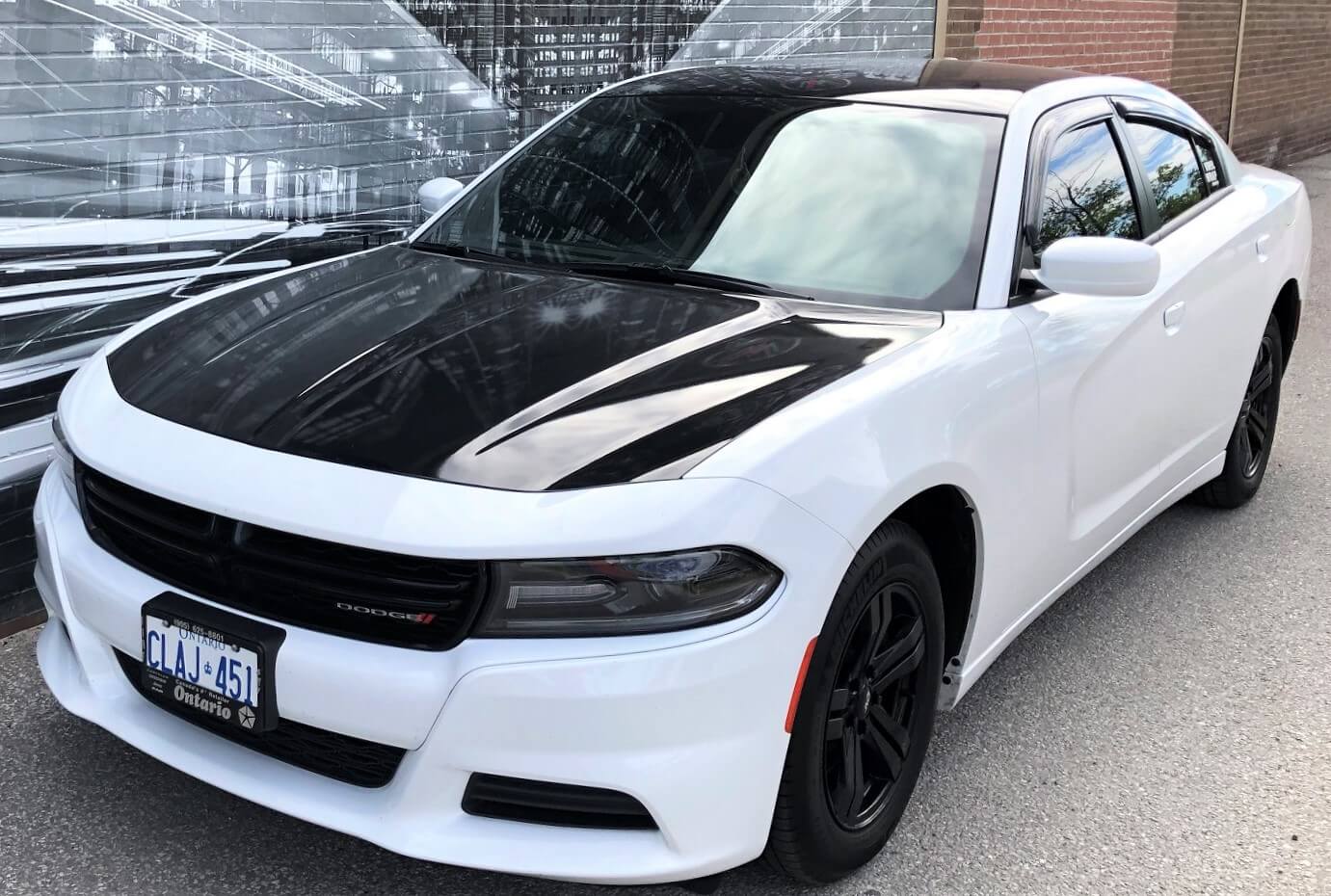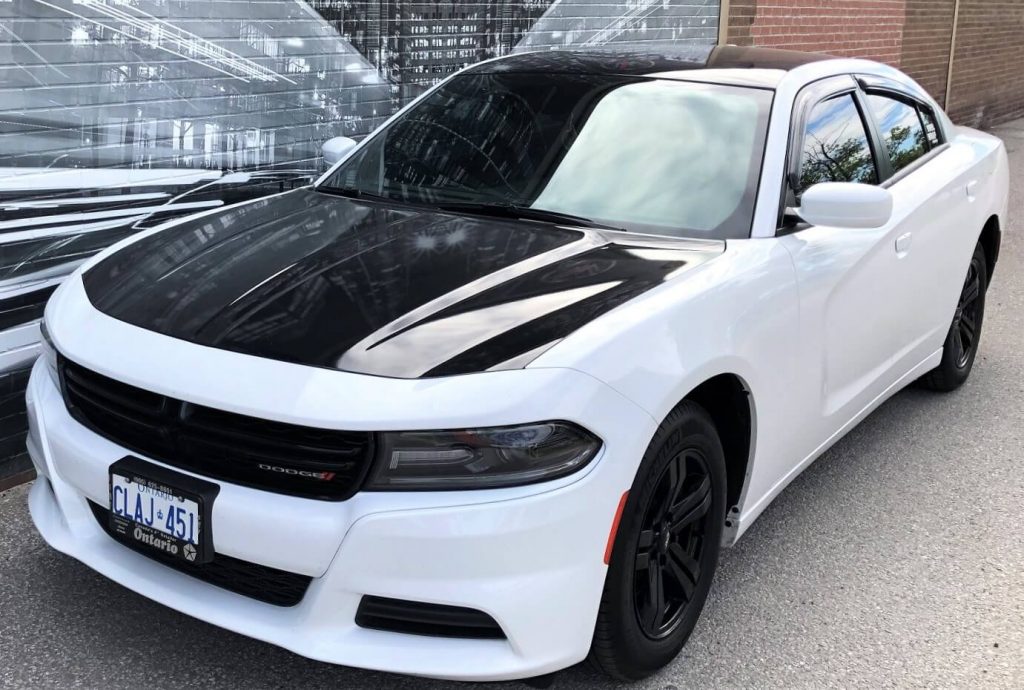 Racing Stripe Wraps
Applies to certain areas of the car to provide a sportier, racing look.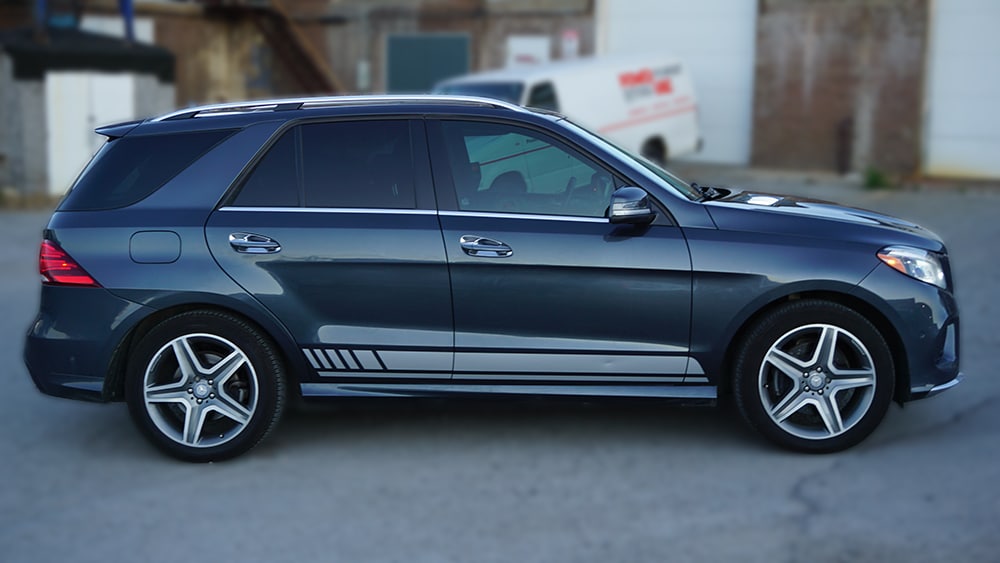 Reflective Wraps
To maximize your brands' visibility day & night, go for reflective wraps. These printable reflective wraps are best for those who want to go extra.
Interesting Stats on Car Branding
97% of people remember car graphics.
30% of mobile outdoor viewers base their buying decisions on graphics.
98% of people think vehicle wraps create a positive image.
Take advantage of car branding today and take your advertising a level up. At Vinyl Wrap Toronto, we can make your ideas become a reality with seamless car branding. We can brand any and every vehicle type. Get in touch with us at 416-746-1381 or visit our office located at 24 Ronson Dr, Unit 1, Etobicoke, ON, M9W1B4 to learn more about vehicle wrap materials and car wrap costs.