Vinyl Wrap for Protection
Vehicle wraps have become the new-age advertising medium for brands. You've probably seen a lot of vehicles on the road that showcases colourfully detailed advertising. These moving billboards help spread the word about their business and work wonders for your business. While most people think of vehicle wraps as a simple means of changing the exterior appearance, they are also a great method for protecting the paint, trim, and frame. As leading provider of quality wrap solutions for all types of vehicles, Vinyl Wrap Toronto understands how a great wrap can preserve the appearance of your vehicle.
If you are looking to get a vinyl wrap for your vehicle, or already have one this article is for you.
Whether you are driving on the highway or parked on the side of the road, there are a variety of hazards that can damage your vehicle. A quality vinyl wrap can protect your investment from multiple things:
Paint Scratches
Vehicle Vinyl wraps are 1mm thick, making them a viable protector and scratch-resistant. Getting a completely new paint job will not help. Instead, putting getting vinyl wrap will solve that problem easily. Cramped roadways and other seemingly inconspicuous hazards can all result in significant paint scratches on your vehicle. Vinyl wrap adds another layer of protection for your vehicle, keeping your paint safe and durable.
Weather Damage
If you are from Toronto, you must be aware of the extreme weather conditions like prolonged exposure to harsh sunlight, Canada's heavy snow, and extreme temperatures that can affect the clear coat and paint on your vehicle, leading to bubbling and cloudiness. Vinyl is exceptionally resistant to such weather conditions and can keep your paint clear for a longer duration.
Recently, one of our regular clients Metro Jet Wash came to us to get their vehicle wrapped. They got their Nissan NV2500 wrapped last year and wanted to get a replicate design on Ford Transit Crew Van. Here is the picture of Nissan and the current job we did for them.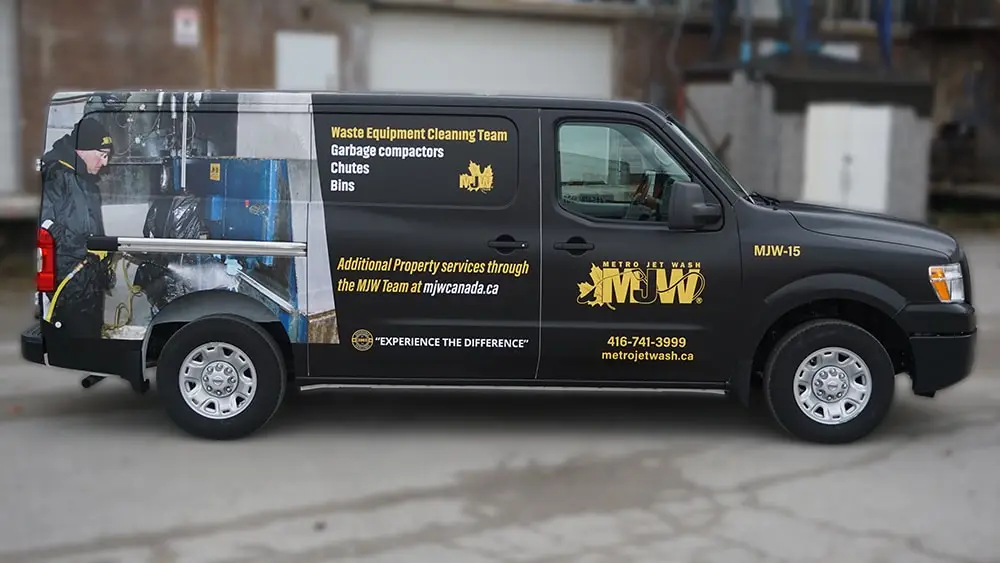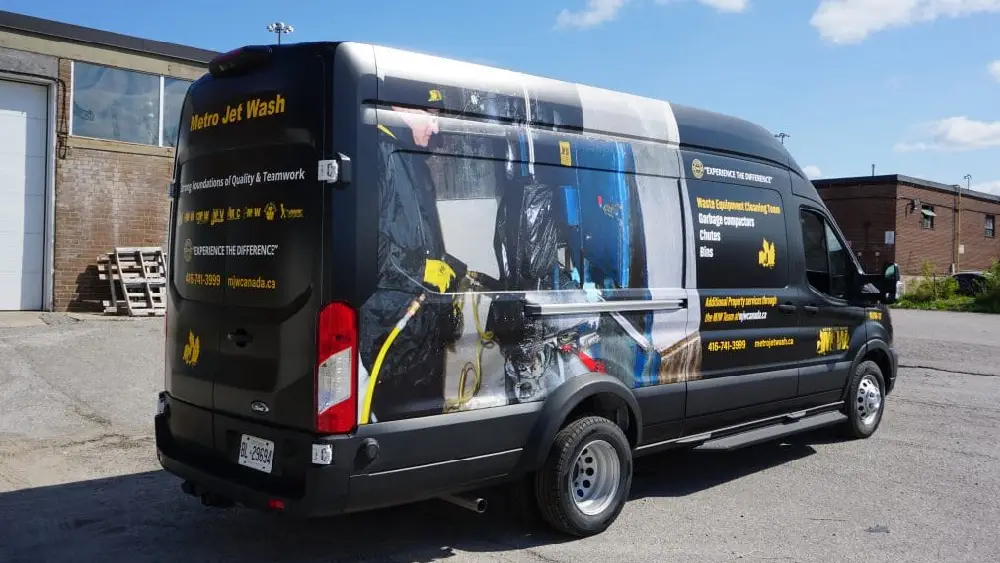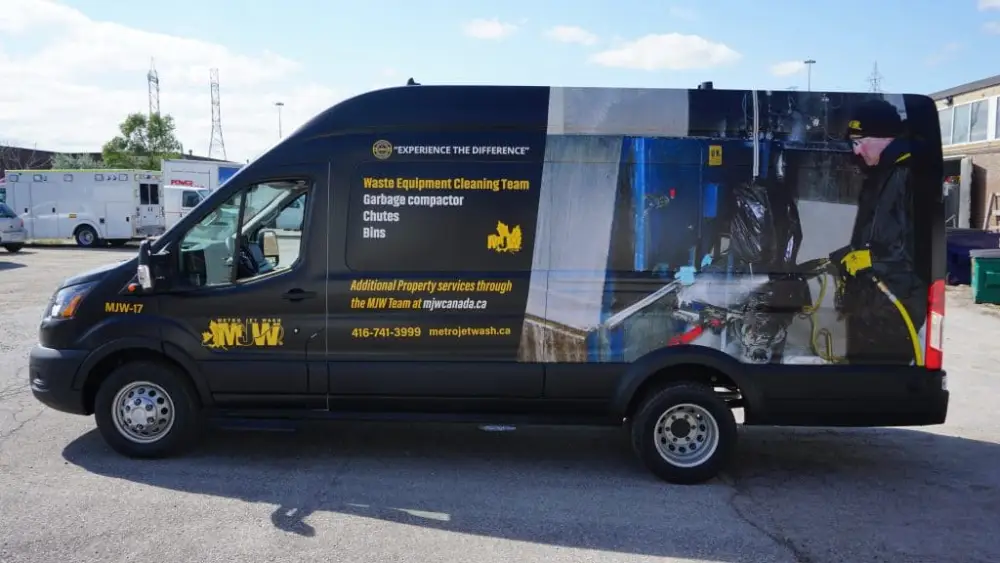 Before concluding we would like to tell you that a high-quality vehicle wrap can last upwards of seven years. Several elements contribute to longevity or shortening the lifespan including maintenance which you can read here.
To get your vehicle wrapped and for any assistance, feel free to contact us at 416-746-1381 or visit our garage located at 24 Ronson Dr, Unit 1, Etobicoke, ON, M9W1B4 for more information regarding vehicle wrap materials and vinyl wrap cost.