In the bustling streets of Toronto, businesses are constantly seeking innovative ways to stand out from the crowd. A prime example of this is the recent collaboration between Vinyl Wrap Toronto and Rhodium Demolition, a prominent demolition contracting company. With a keen eye for detail and expertise in van wraps, Vinyl Wrap Toronto took Rhodium Demolition's Nissan NV2500 to the next level, creating a head-turning partial van wrap that brilliantly showcases their logo, services, contact details, and website.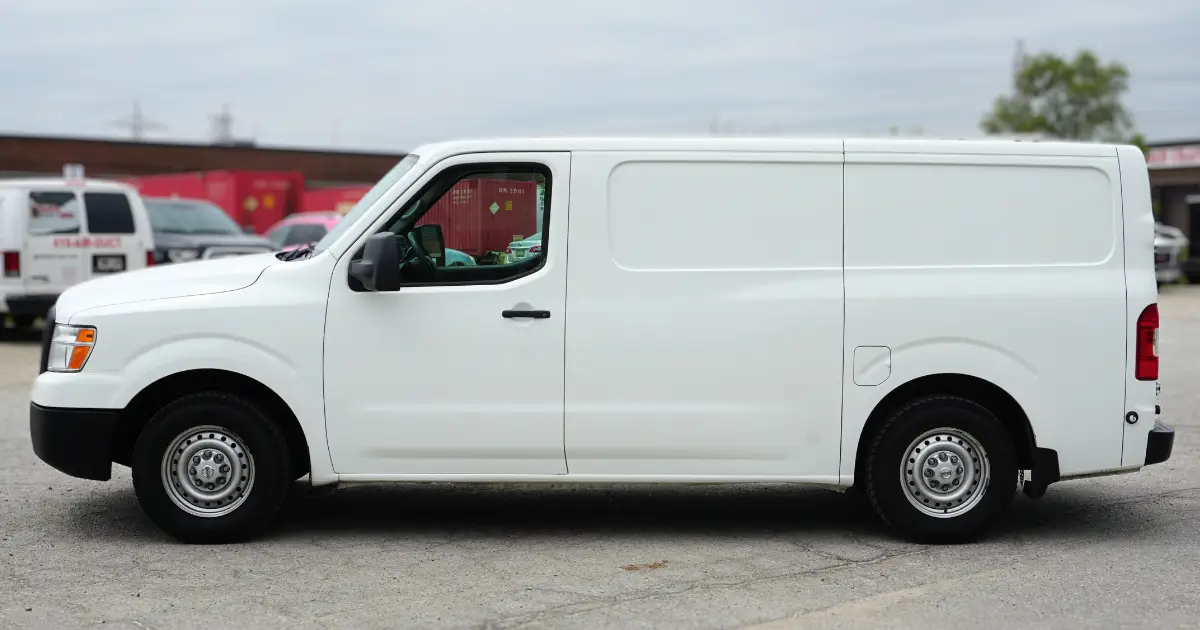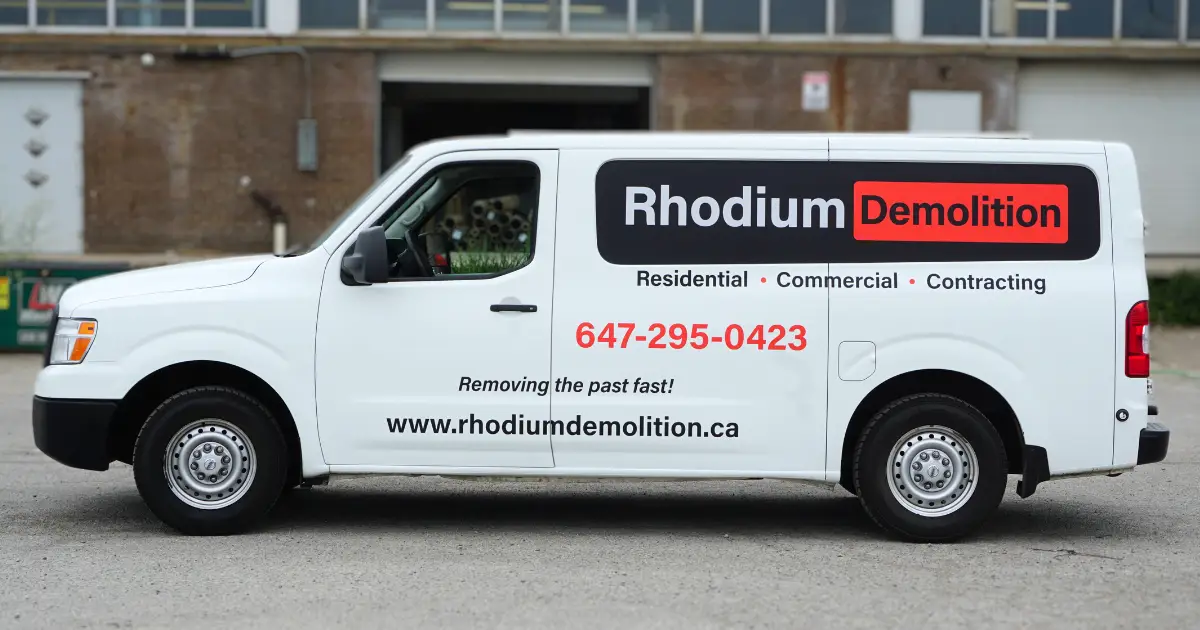 Unveiling the Rhodium Demolition's Nissan NV2500 Van Wrap:
Vinyl Wrap Toronto's latest triumph showcases their prowess in transforming commercial vehicles into moving marketing masterpieces. The project involved creating a dynamic partial van wrap for Rhodium Demolition's trusty Nissan NV2500. This specialized van wrap allows Rhodium Demolition to effortlessly advertise their services while on the go, effectively turning their business vehicle into a mobile billboard.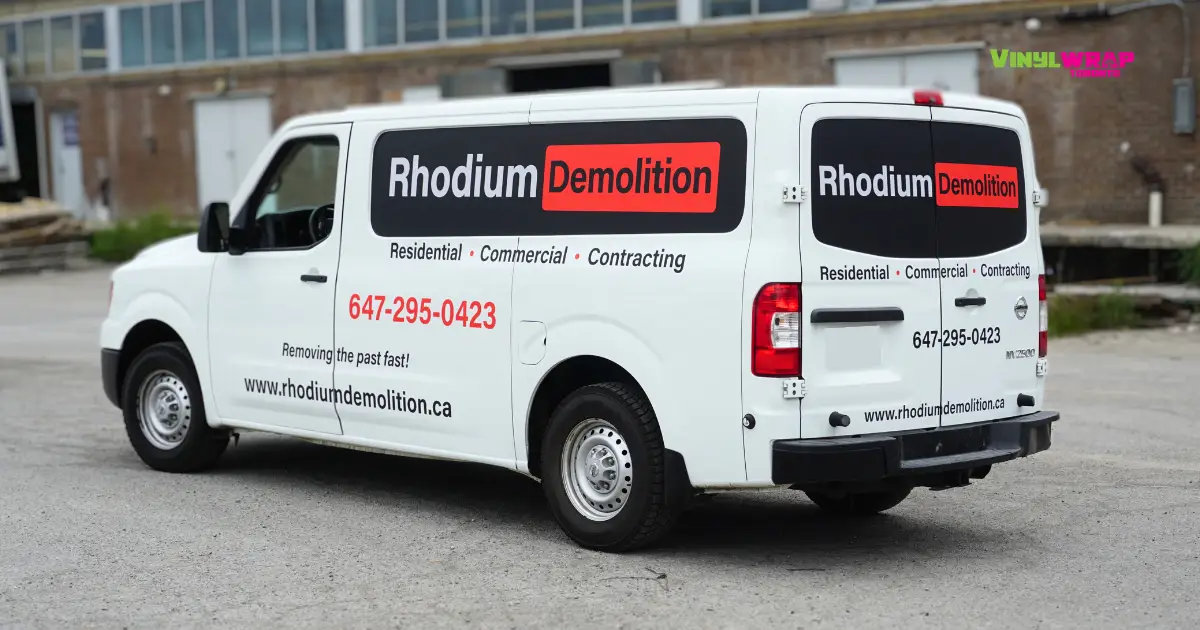 Strategic Placement of Elements:
The art of van wrapping lies in the strategic placement of design elements, ensuring that essential information is not only visible but also memorable. Vinyl Wrap Toronto took this challenge head-on, placing Rhodium Demolition's logo prominently on both sides of the Nissan NV2500. The logo, with its bold typography and captivating colour palette, becomes an instant attention-grabber for passersby.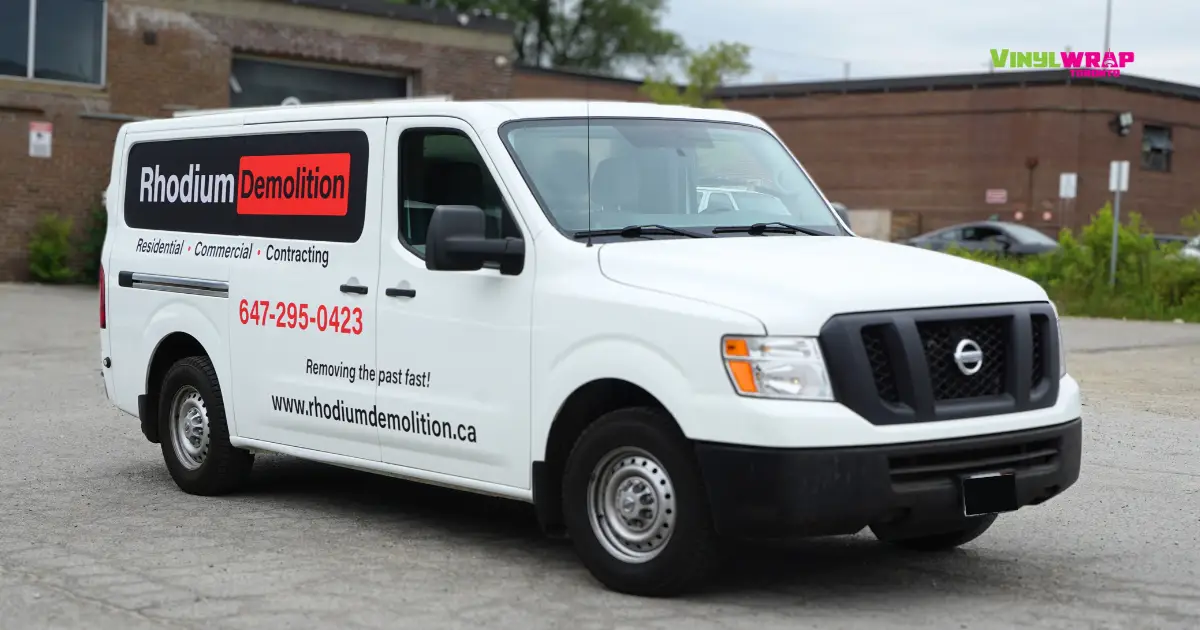 Showcasing Services:
The partial van wrap doesn't just stop at the logo; it proudly displays Rhodium Demolition's array of services. These services are strategically showcased on one side of the van, enabling curious onlookers to gain a quick understanding of the company's offerings without any hassle. The choice of fonts, colours, and layout ensures that the information is easy to digest, even at a glance.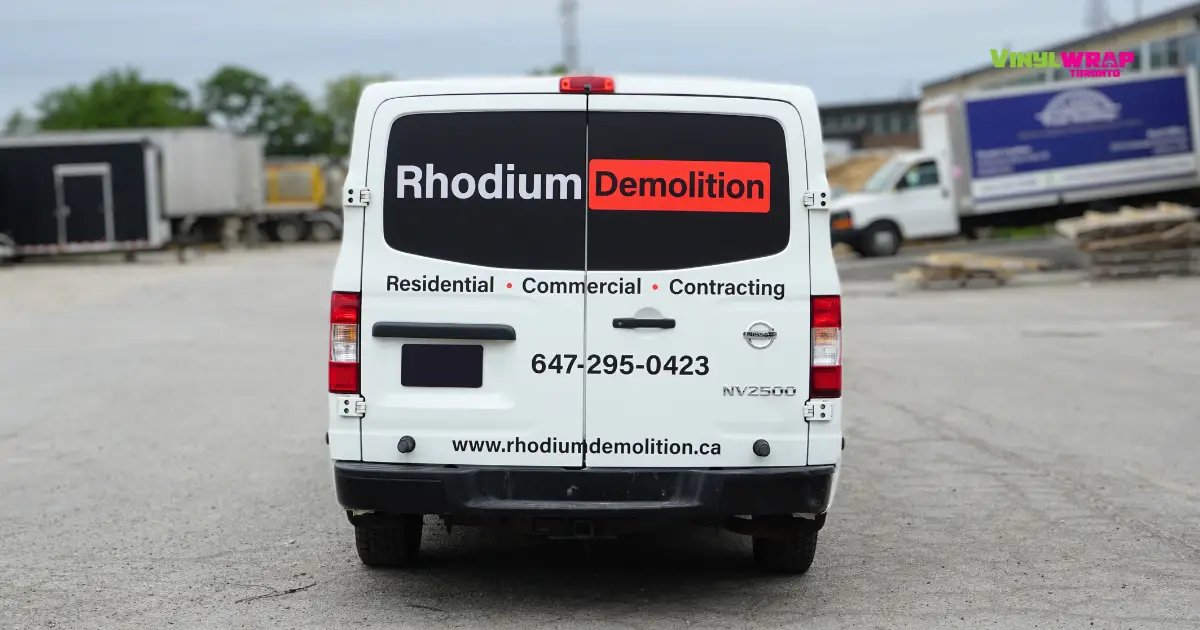 Contact Information and Website:
For a business to truly benefit from a van wrap, it's essential to provide multiple avenues for potential clients to get in touch. Vinyl Wrap Toronto ensured this by incorporating Rhodium Demolition's contact information and website on both sides and the back of the Nissan NV2500. This way, interested parties can reach out or visit the website for more details, fostering seamless communication between Rhodium Demolition and potential clients.
Mobile Marketing Marvel:
A well-executed van wrap isn't just about aesthetics; it's a strategic marketing tool that brings a brand's message to the streets. The Rhodium Demolition Nissan NV2500 now serves as a mobile marketing marvel, effortlessly reaching a wider audience than ever before. Whether parked outside a client's site, navigating through traffic, or parked curbside, the partial van wrap continuously spreads the word about Rhodium Demolition's exceptional services.
Conclusion:
Vinyl Wrap Toronto's skillful craftsmanship and attention to detail have resulted in a remarkable partial van wrap for Rhodium Demolition's Nissan NV2500. This project stands as a testament to the power of vehicle wraps in transforming ordinary commercial vehicles into captivating marketing platforms. With the expertly designed partial van wrap proudly displaying Rhodium Demolition's logo, services, contact details, and website, the company is poised to make a lasting impression on the streets of Toronto and beyond.
Get an Estimate: