In the vibrant streets of Toronto, where individuality takes center stage, our team at Vinyl Wrap Toronto had the exhilarating opportunity to transform a regular RAM 1500 into a remarkable automotive masterpiece. Our client's aspiration to infuse their personality into their beloved pickup truck led us to craft custom vinyl stripes and decals that not only captured their style but also left an indelible mark on the streets.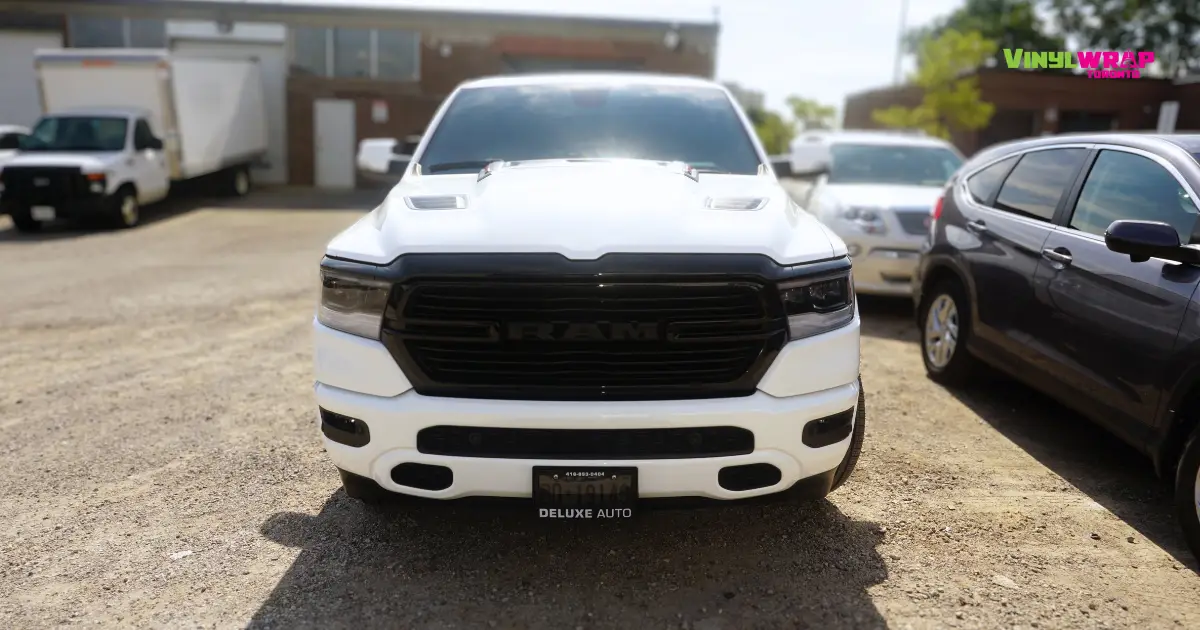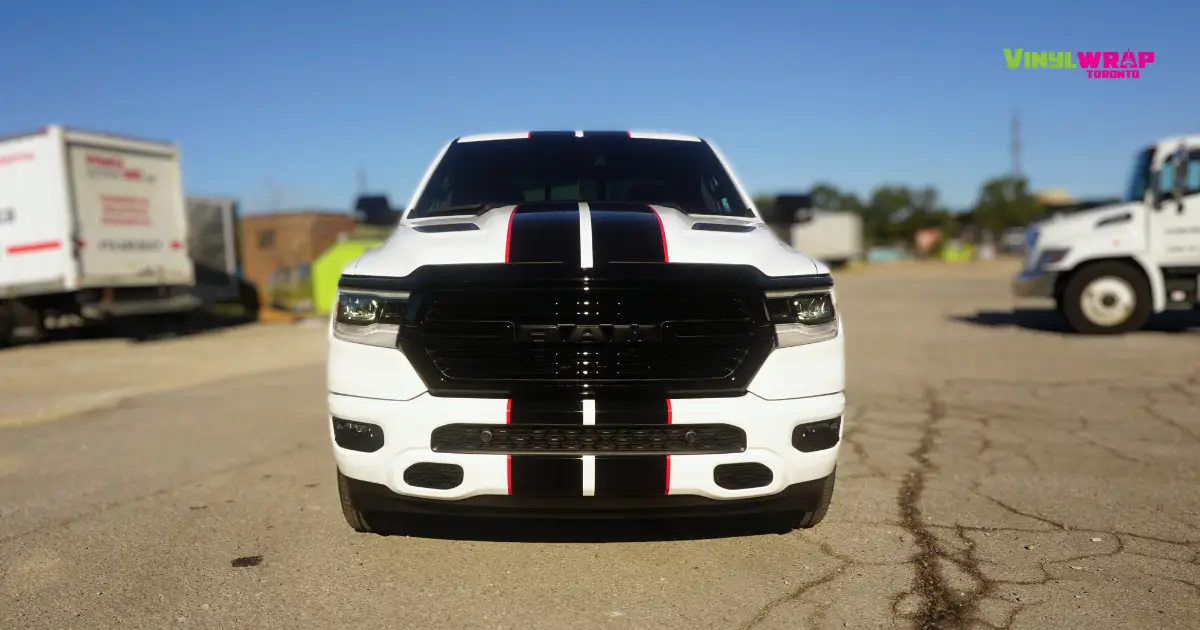 The Art of Personalization: Custom Vinyl Stripes
One of the standout features of this project was the installation of two eye-catching vinyl stripes that stretched from the hood all the way to the rear of the RAM 1500. These meticulously designed stripes were not only a visual treat but also a testament to our expertise in crafting custom vehicle graphics. Our dedication to precision and innovation ensured that these stripes seamlessly integrated with the truck's contours, enhancing its aesthetic appeal.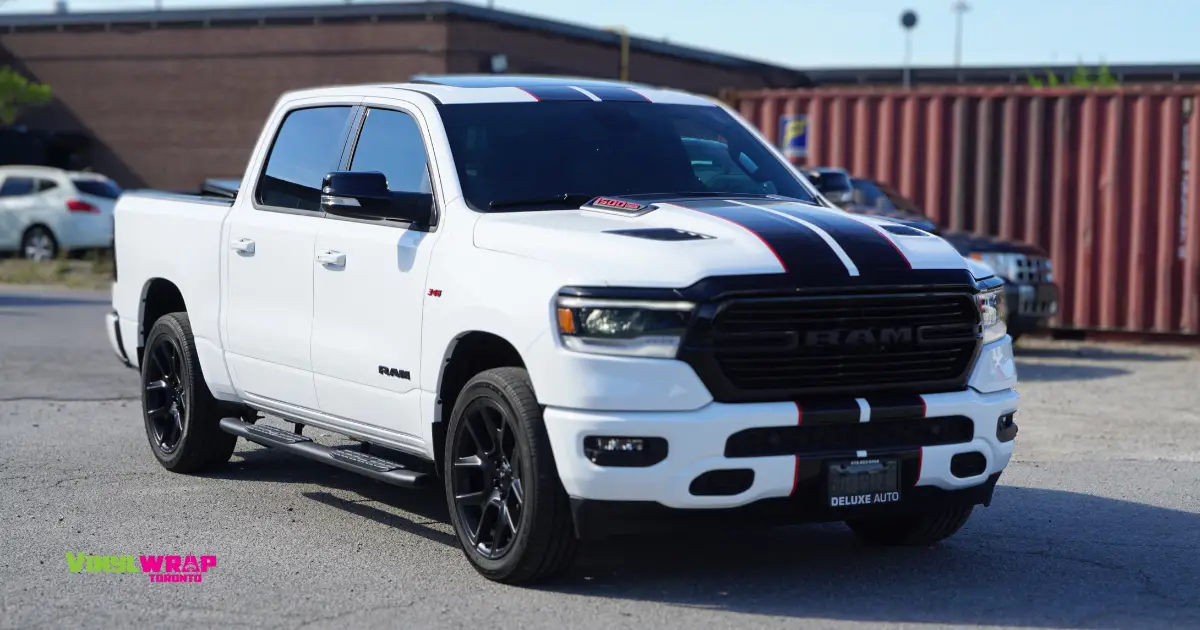 Elevating Elegance: Vinyl Decals with a Purpose
While the vinyl stripes certainly stole the show, our commitment to delivering excellence extended to the installation of well-thought-out vinyl decals on the sides of the truck. These decals, strategically positioned, added a touch of individuality and purpose to the RAM 1500. Our design team collaborated closely with the client, understanding their vision to create decals that reflected their personal style. The result? A pickup truck that now served as a canvas for self-expression.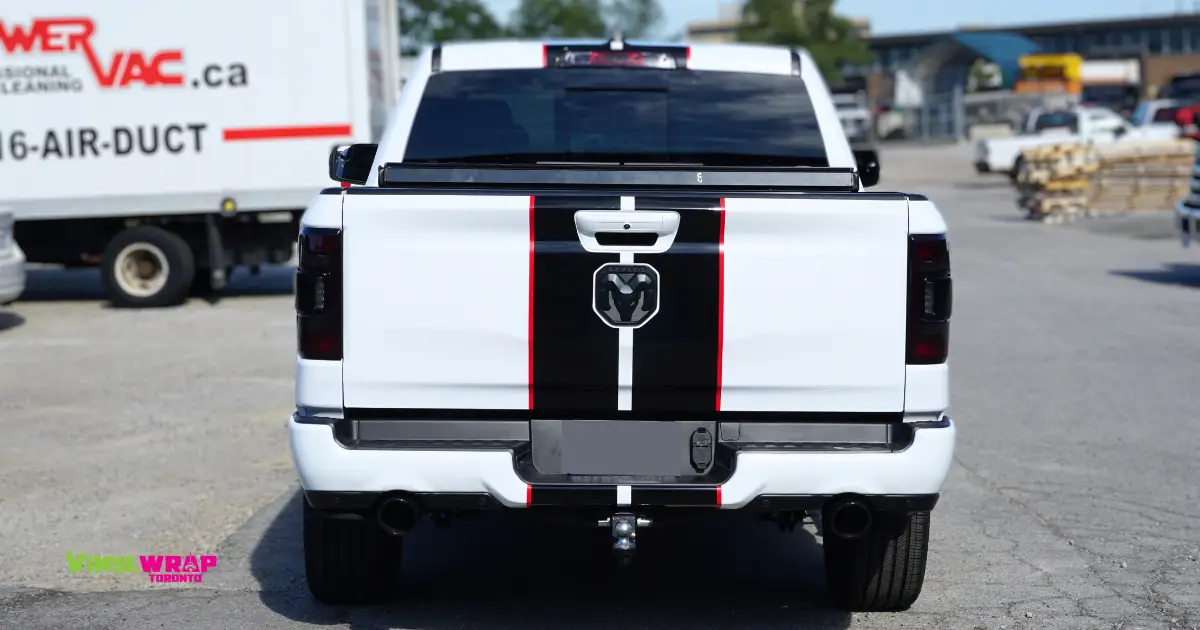 The Craftsmanship that Transcends Boundaries
At Vinyl Wrap Toronto, our expertise goes beyond the mere application of decals and stripes. We understand that every vehicle is a unique canvas waiting to be adorned with creativity. The RAM 1500 project allowed us to showcase our proficiency in creating custom vehicle graphics that resonate with our clients' personalities.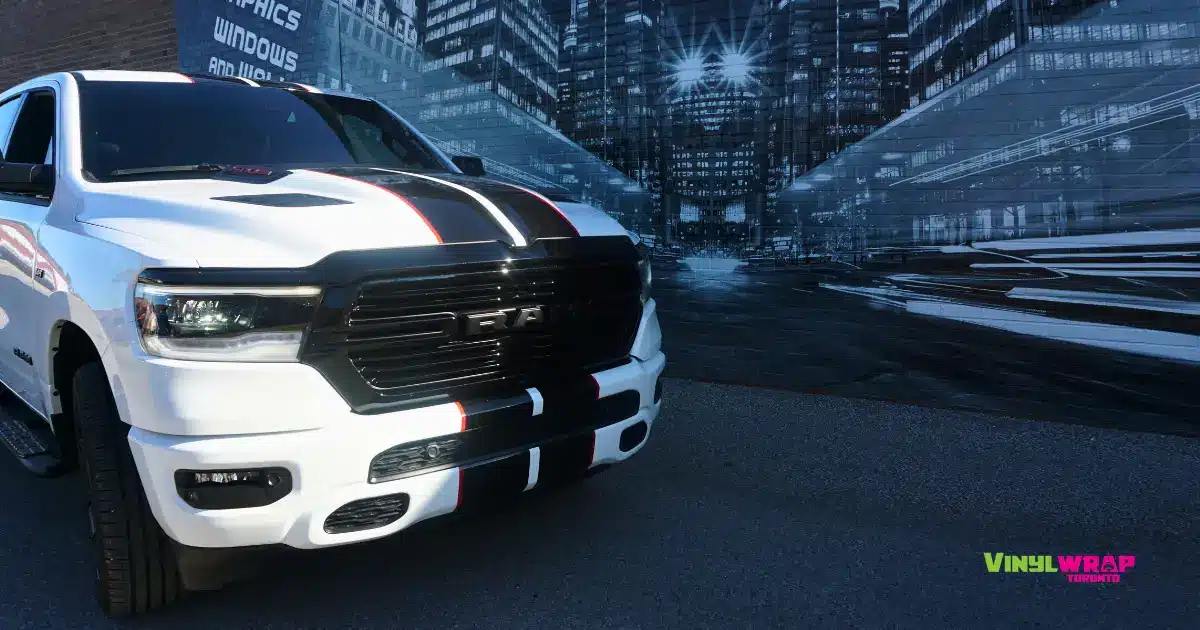 The Perfect Match: Personalized Design
The heart of this project lay in our ability to translate our client's aspirations into tangible designs. Our team of skilled designers meticulously crafted the vinyl stripes and decals to match the client's style, seamlessly integrating them with the truck's existing aesthetics. The result was a harmonious blend of innovation, style, and purpose – a truck that wasn't just a mode of transportation, but a reflection of the owner's identity.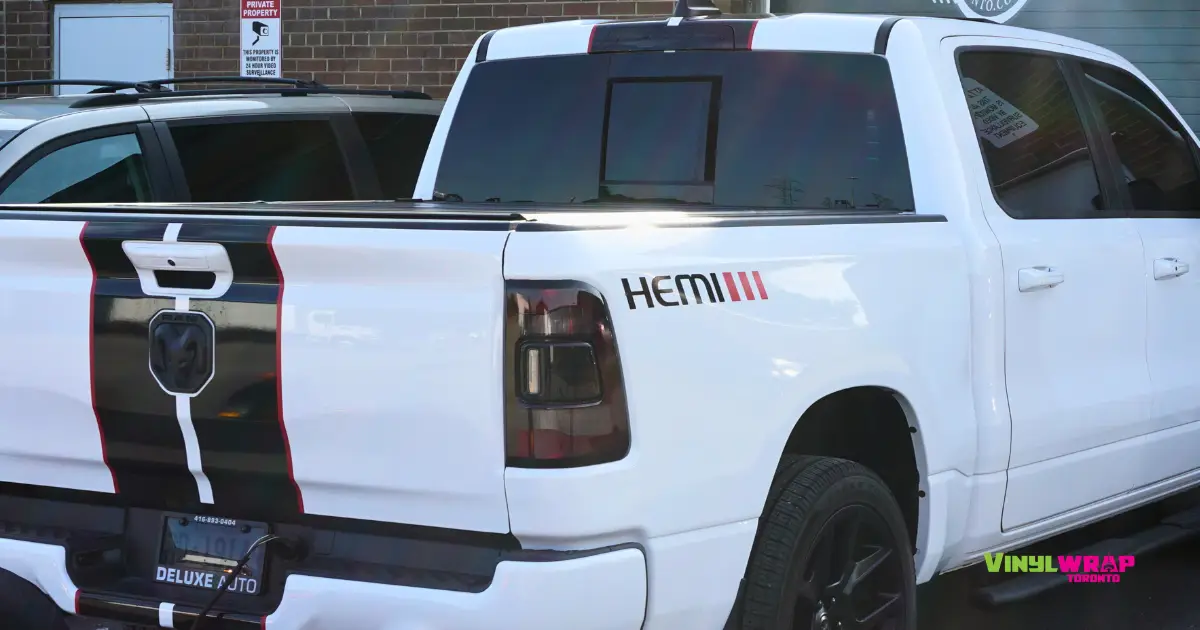 Your Turn to Shine: Pickup Truck Decals and Vinyl Stripes
Are you ready to transform your vehicle into a rolling masterpiece? At Vinyl Wrap Toronto, we specialize in creating custom pickup truck decals and vinyl stripes that are as unique as you are. Whether it's a RAM 1500 or any other vehicle, our team is dedicated to turning your vision into reality. Let us redefine your driving experience with personalized vehicle graphics that make a statement wherever you go.
Conclusion
The RAM 1500 project stands as a testament to the power of personalization and innovation. Through meticulously crafted vinyl stripes and thoughtfully designed decals, we were able to breathe life into a pickup truck, turning it into a remarkable work of art. At Vinyl Wrap Toronto, we're not just in the business of vehicle enhancement; we're in the business of creating experiences that celebrate your individuality. Contact us today to discover how we can transform your ride into a true reflection of your style and personality.
Get in Touch