Ford F100 Vehicle Decals; Give Your Truck A New Look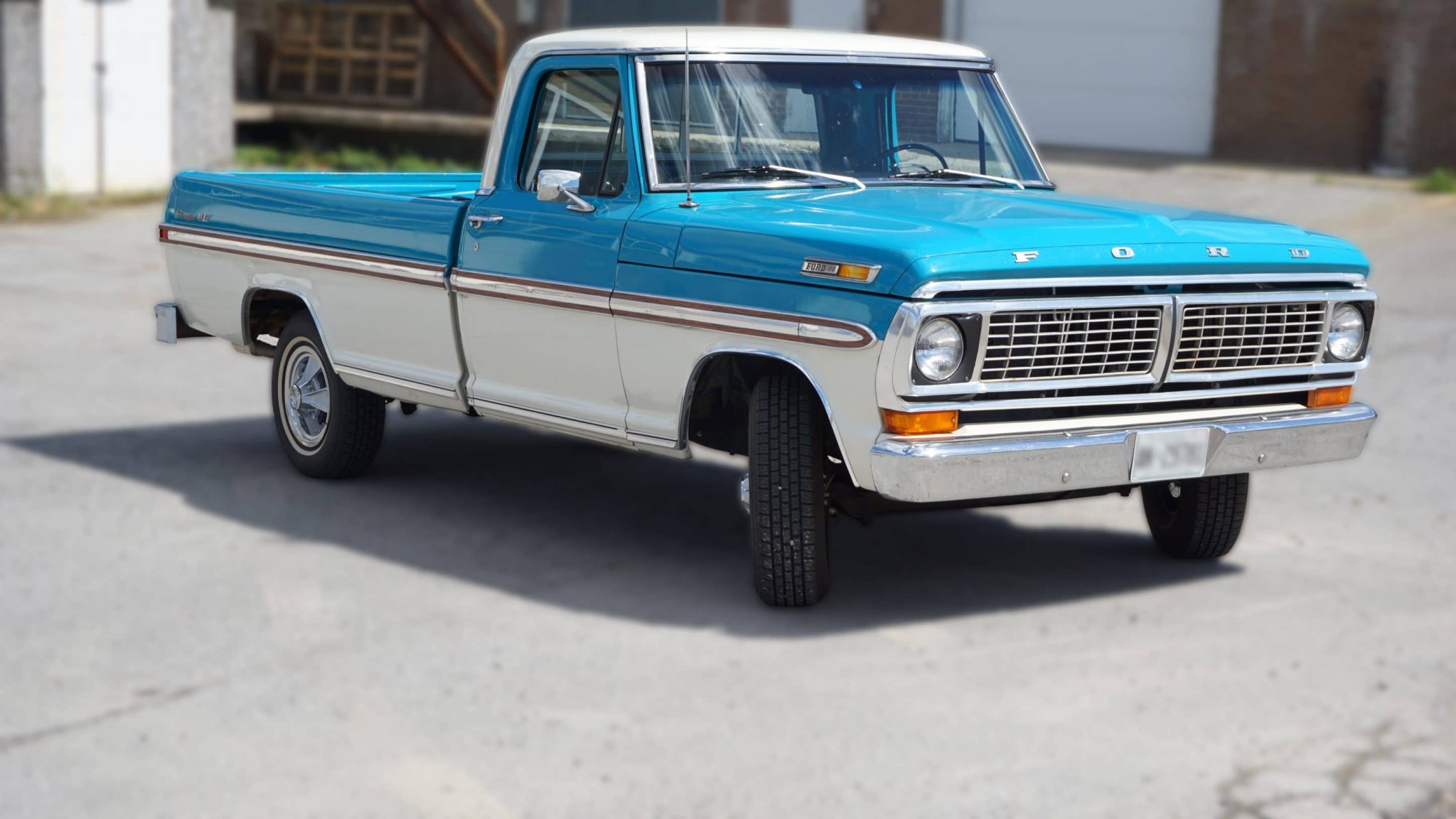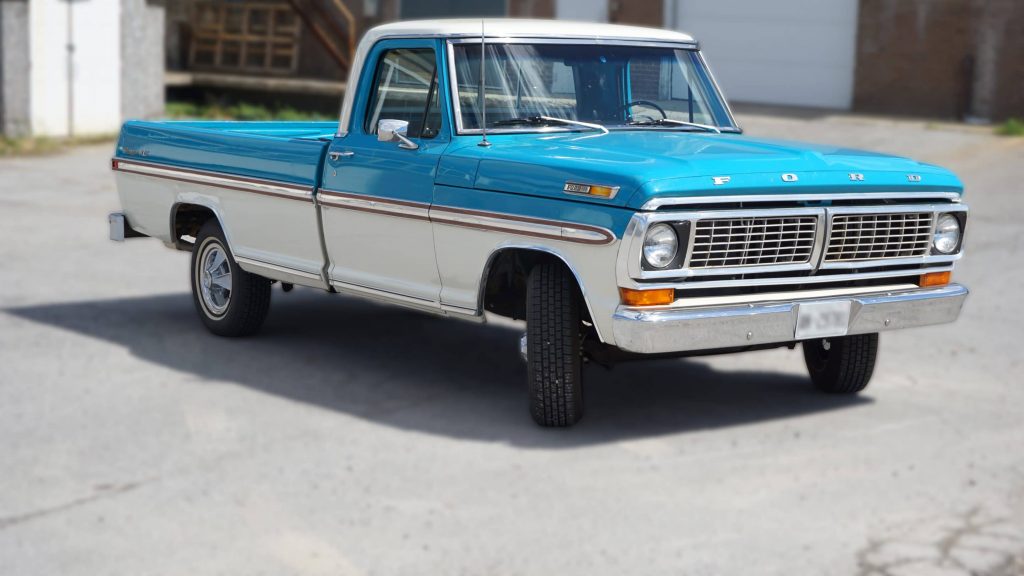 PERSONAL VEHICLE DECALS FOR FORD F100
In a world where everyone has a car, it is almost impossible to have a car that no one else does unless you're wealthy enough to get one made just for you. Car companies usually design cars and offer colour options that they believe are acceptable to most of the general public.
So, naturally what happens is a lot of people end up buying the same model and colour of the car. And it is not a surprise if you see a lot of cars just like yours. With all that happening, it's completely normal for a person to feel as if the car they have is not quite special enough to pull people's focus. This feeling is enough to make anyone restless, especially people who are passionate about their cars or vehicles. Vehicle decals can be a great way to express yourself and make your vehicle one of a kind.
Vinyl Wrap Toronto recently received a request from a customer asking for personal decals for his Ford F100 Truck. The customer has had the Ford F100 for a long time and he felt it was time to restore the original look of his Ford F100. This decals job happened, just because the owner of the Ford F100 wanted to return to the factory finish. What he wanted was to install decals on the sides to match with the wooden accent on the back of his Ford F100, which he had done earlier.
Although to someone who is not interested in cars/vehicles, it may seem like an odd request seeing that it doesn't change much of the overall look yet it made total sense to the client who wanted it and that's all that matters. To him, it made all the sense in the world and after we were done installing the decals, the client left with a big smile on his face. The freedom to get almost anything on a vehicle truly allows you to go wild with your imagination. And that's exactly what this customer did.
Another thing about people who get decals for their vehicles is that most of the time they know exactly what they want to see on their vehicle. It requires little to no ideas from other people. We at Vinyl Wrap Toronto have noticed that customers who want to get personal decals are some of the most creative people out there and we're grateful that we get the chance to make their visions come to life.
Almost every day we communicate with people wanting personal graphics for their vehicles, coming up with one great idea after another. The ever-changing nature of these personal wrap requests pushes us to our boundaries and allows us to learn new things and ultimately polishes our vehicle wrapping skillset.
All this customer wanted was to install very minimal decals on the sides of his Ford F100 truck to make it stand out. If that shows anything, it is that it doesn't matter how small of customization it is, sometimes all that matters is the inner satisfaction. We did the job with perfection and the customer left fully satisfied with the results. We've attached some pictures of the final product on this page for you to look at.
Since we're on the subject of vehicle decals, let's dive into some of the most frequently asked questions people have about decals:
What are vehicle decals?
Vehicle Decals are variable-sized vinyl stickers cut out in a specified shape and design. They're installed directly onto a vehicle's surface.
Why do people get vehicle decals?
The reason to get vehicle decals could be anything. It could be personal, where you just want to customize your vehicle with your personal touch by getting decals of your favourite graphics, logos, quotes, etc or it could be commercial, where you want to advertise your business or your brand through your vehicle. If you wish to read more about how you can promote your business using vehicle decals, check out our blog post here.
How much do vehicle decals cost?
The answer to this question depends entirely on the size and number of decals you want to get installed. Call us at 416-822-3232 for a quote.
How long do vehicle decals last?
Once installed, decals can last up to 6-7 years with minimal aftercare. However, there are some tips our installers will give you that will help you maintain your decals for an even longer period.
Are vehicle decals easy to maintain?
Decals require the least amount of care compared to partial and full wraps after they've been installed.
Can I get anything turned into a decal?
The answer is yes, as long as it's possible to design what you want, you can get anything as a decal in any size.
How long does it take to install or remove vehicle decals?
The installation and removal process of decals is incredibly easy as opposed to full & partial wrap jobs. Most of the time you can get the decals installed in a few hours after being printed and the same goes while removing them.
What are my options?
When it comes to decals, not only do you get the freedom to have anything turned into decals but you also get to choose from a variety of colour options and finishes such as matte, carbon fiber, gloss, etc.
What material do we use for decals?
We only use quality materials offered by Avery Dennison & 3M due to their premium quality, durability, great colour options, and various finish options.
Can I Install Decals myself?
Unless you're a professional installer who has enough experience, we'd advise against trying to install them by yourself.
Read 5 Questions You Should Ask a Vinyl Wrap Company
If you have a question that hasn't been addressed or would like to get a quote, feel free to call us at 416-746-1381 or visit our garage at 24 Ronson Dr, Unit 1, Etobicoke, ON, M9W 1B4. Check out more truck decals here.