Ducati Full Bike Wrap – Custom Wrap Shop in GTA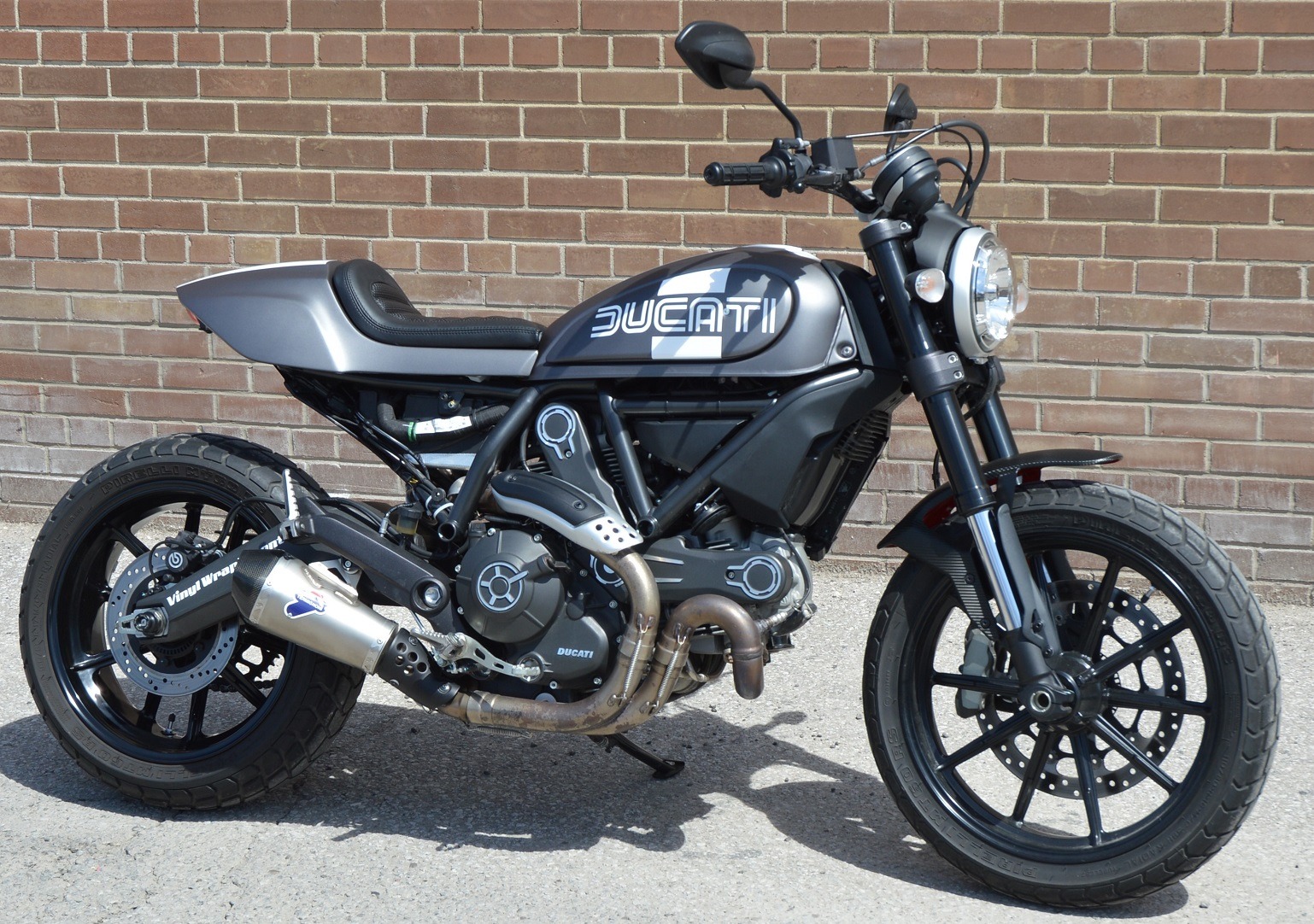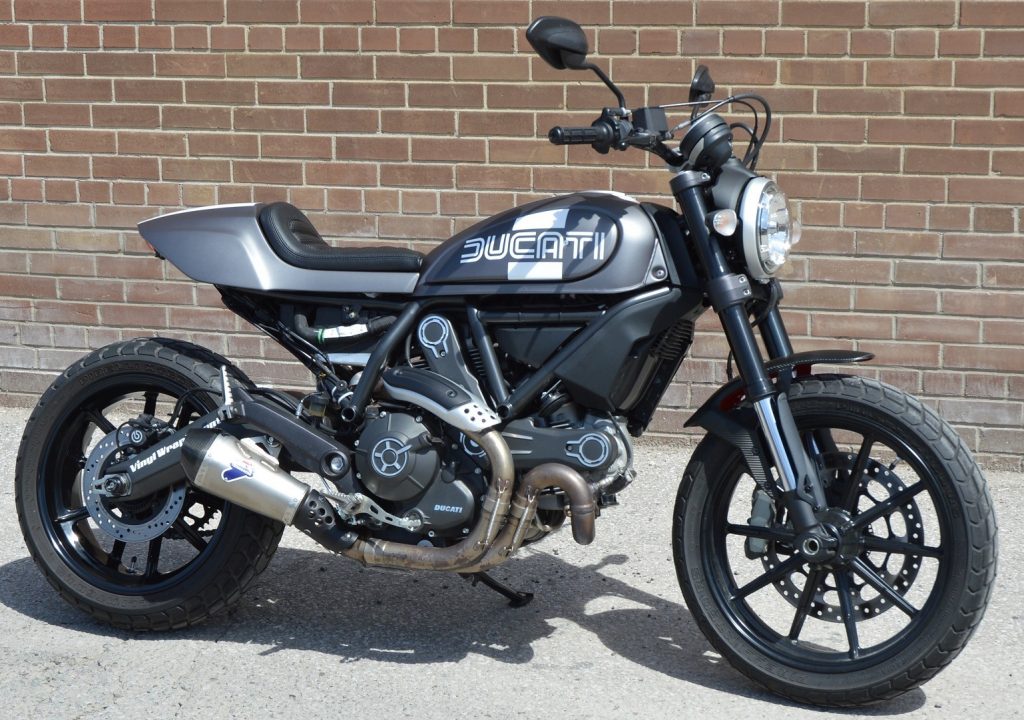 Ducati Full Vinyl Motorcycle/ Bike Wrap
This Ducati bike arrived in good condition paint wise. He wanted to update the motorbike with a full vinyl wrap. The owner decided as part of the colour and finish change was to the gas tank to match the rest of the bike's finish. Our installation crew had to remove parts of the bike to wrap individually as per the images. The gas tank was wrapped as one piece to match the rest of the bike.
The owner worked with our design team to get the desired finished look of his Ducati bike. This bike wrap took longer than some full car wraps as each piece had to be individually wrapped and installed. The attention to detail on the install shows on the completed bike. As part of the finish, the owner allowed us to add our Vinyl Wrap Toronto logo to the bike.
One of the last additions to the back of the bike was the racing strips the owner requested. Click here to view other motorcycle wraps. We here at Vinyl Wrap Toronto are very happy with the outcome and so is the customer. We have done a few bikes in the past and this Ducati was a pleasure to wrap.
Vinyl Wrap Toronto can wrap almost anything. Visit us at 24 Ronson Drive, Unit 1, Etobicoke to speak to our Graphics team and installation crew.
Like us on Facebook, Follow us on Instagram, Heart us on Twitter and add a Comment on Pinterest.