Full Trailer Wrap – Vehicle Wraps
Do you use all your available resources to advertise your business? Canada Drives is the perfect example of using their vehicles and trailers to advertise exactly what they do.
A recent increase in business in Ontario has meant Canada Drives needed more vehicles on the road locally. They normally get all their wraps done in British Columbia, but due to business needs, they contacted us at Vinyl Wrap Toronto. Canada Drives dropped off the trailer and the printed vinyl all ready for us to install the wrap.
At Vinyl Wrap Toronto, we mainly use Avery Dennison and 3M vehicle-grade vinyl. We only accepted the wrap job because Canada Drives only uses 3M vinyl to wrap all their vehicles.
After we completed this full trailer wrap and they sent a driver to collect the trailer, they contacted us saying they were so pleased with the job that they would be sending more our way shortly.
Our team was a little surprised that not 2 weeks later, Canada Drives contacted us to do an unwrap as they were upgrading one of their existing trailers. Here are some pictures of the full trailer wrap that we did.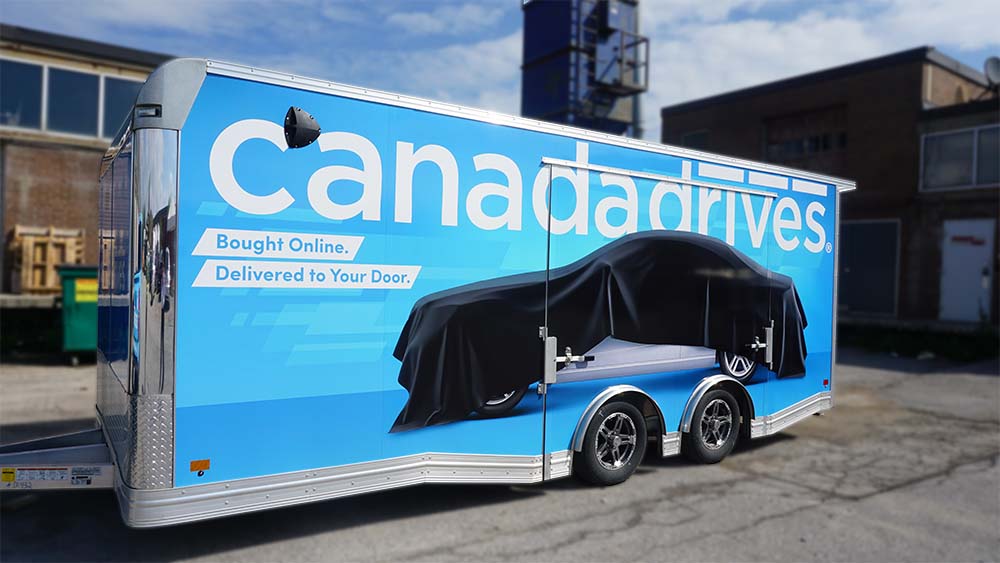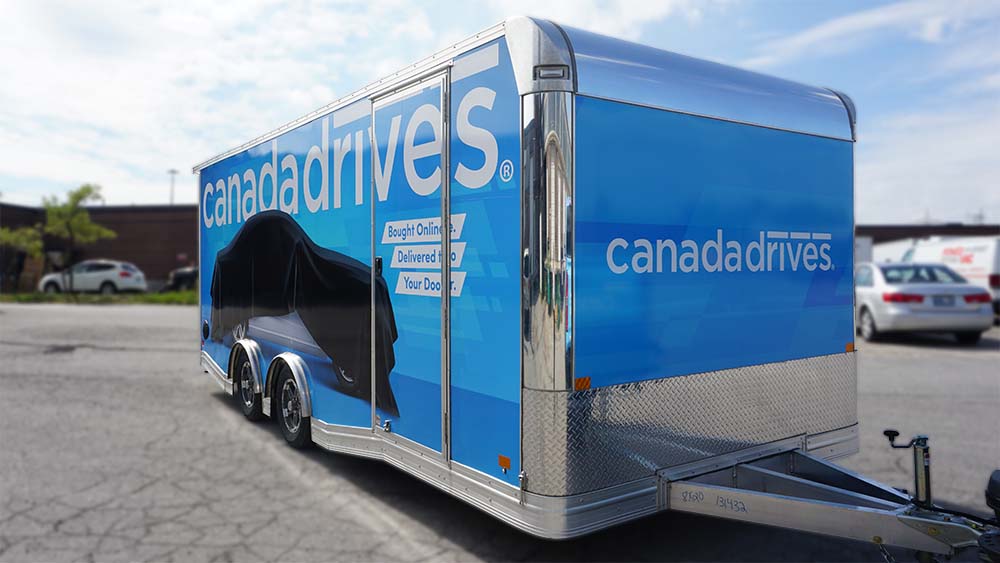 Vinyl Wrap Toronto is your go-to shop for any and every type of vehicle wrap. We also specialize in wall graphics and custom apparel. To know the car wrap price, feel free to call us at 416-746-1381 or you can also fill out the form and our team will get back to you.
To check out more trailer wraps, click here.
You can also visit us at 24 Ronson Dr, Unit 1, Etobicoke, ON, M9W1B4.
Follow us on social media to get regular updates.